GIS in Banking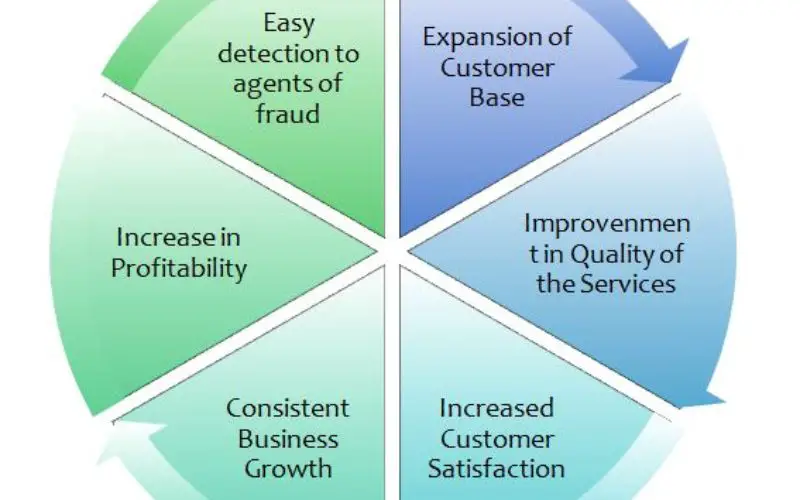 Contributed By –

Banking/ Financial Services
Banking and Financial Services are the utmost industries looking out for a safe and secure network. There is an imperative requirement to standardize the industry processes through interactive portals and location analytics. As banking and financial services are location-based, by understanding the location of customers and their transactions, they can better manage the branch networks. It will also enable them to understand the competition and regulators.
Challenges faced by Banking Sector
Major challenges faced by banking sector involve the following:
Ease of usability/ Convenience
Skimming
Web Hacking
Customer support/ Online support
Why GIS in Banking?
Geospatial Analytics can help companies in three broad areas:
With location analytics, financial institutions can deliver the following:
Deliver services at right time and place

Using Mobile/ Web/ Desktop Interface

Enhance customer experience while minimizing both cost and risk

Identify customers and their profile
Better customer relationship management

Improve the operational productivity and financial health of the business

Transparency between the customers and policies
Better financial growth
GIS Solution to …
Business worth via Location Analytics: Location Analytics based on geographic information system enables to maintain regulatory guidelines. It can work as a strategic tool providing a competitive advantage. Being a pervasive technology, it is clear that LA has a larger role to play in retail banking. Geography based network analysis can be used for better business prospects and will allow better understanding of market potential. (References: esri.com/locationanalytics)
Geo-control: Geo-Control is a location based security technology against skimming of cards. Skimming refers to the use of manipulated or copy of the magnetic strips of Bank cards/ ATM's to obtain its pin. Using location intelligence or geographic factor, one can prevent risk of skimming the cards. In this technology, the cards are synced with their location. As soon as the misuse is reported, cards are blocked.
Benefits of Geo-Control:
More security – it prevents cash withdrawals using skimmed cards (card data were copied at ATMs and placed on another card) in high-risk countries
Reduction of inconveniences and time-consuming steps like police reports, damage reports, card blocking, etc.
Elimination of reordering the card and having to remember a new PIN
Enable the card worldwide conveniently, easily, and at any time
Customer Support: In the banking industry, branch performance is measured in part by the customer-to-back-office space ratio. The new-age Geospatial technology can provide 'what if' scenarios and dynamic segmentation to locate multiple classes of assets. Not only will the cost of selling new banking products and services be reduced but you will also improve customer relationships and loyalty.
Benefits