RIEGL LIDAR 2015 User Conference: RIEGL Presented Some Innovative Products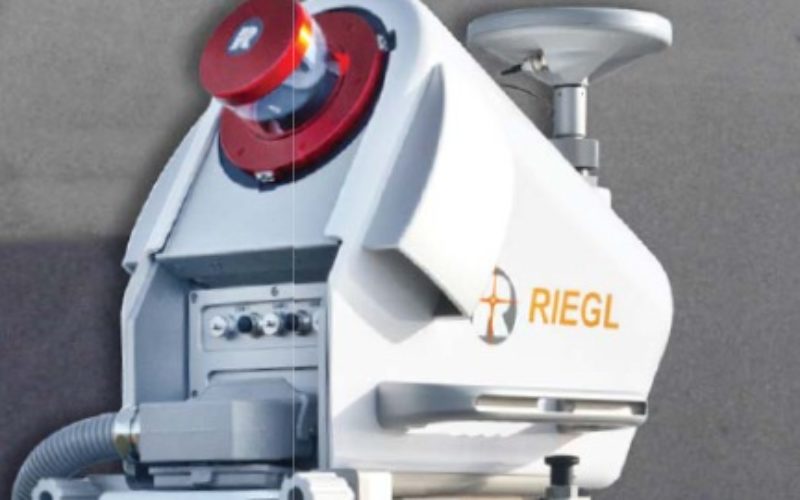 RIEGL launched the first part of its ambitious LIDAR 2015 "One Conference, Two Exciting Locations" in Hong Kong on May 05, 2015. The official welcome note was delivered by Mr. Christian Schierer, Austrian Trade Commissioner for Hong Kong.
RIEGL presented some innovative products:
1. Introduction of the NEW RIEGL VMQ-450 Mobile Laser Scanning System featuring a single scanning head for cost effective mobile mapping
The RIEGL VMQ-450 is a compact, economically priced single scanner mapping system, well suited for a variety of mobile mapping applications.
The system comprises the measuring head including laser scanner RIEGL VQ-450 and integrated IMU/GNSS unit, as well as a compact control unit for system operation. The optional integration of up to four cameras allows simultaneous acquisition of image data to complement LiDAR data.
Applications:
Mapping of transportation infrastructure
Road surface measurement
City modelling
Fast mapping of construction sites and bulk materials
Surveying in open-pit mining
GIS mapping and asset management
As-built surveying
Key Features:
360 degree vertical field of view in a single pass
Multi-target capability
Camera interface
Multiple Swivel positions
Seamless RIEGL workflow
2. Introduction of the NEW RIEGL VP-1 ultra-compact, fully integrated helipod for Airborne Laser Scanning with VUX-1LR sensor, camera solution, and IMU/ GNSS.
Applications:
Precision agriculture
Archeology and cultural heritage documentation
Terrain and canyon mapping
Flood zone mapping
Surveying of urban environments
Topography in open cast mining
Construction site monitoring
Power line, railway track, and pipeline inspection
Accident investigation
Emergency management planning
Main Features and Key Facts:
Robust and reliable scanner carrying platform
Full mechanical and electrical integration of sensors system components into aircraft fuselage.
3. Introduction of the NEW RIEGL VUX-1 Series of high performance LiDAR Sensors for KINEMATIC Laser Scanning; VUX-1HA High Accuracy, VUX-1 UAV, and the VUX-1LR Long Range
RIEGL's VUX-1, the world's first survey-grade UAV LiDAR sensor, was unveiled in 2014. Science its introduction, it has already been deployed by more than 30 customers around the world, and now is made available in three different application optimized versions.
The sensors are designed to be mounted in any orientation and even under limited weight and space conditions. The VUX-1 series instruments provide high performance data acquisition for all fields of kinematics Laser Scanning, from mobile, to UAV-based and airborne applications.