GIS Resources Magazine (Issue 4 | December 2018): Geospatial Technologies For Construction & Monitoring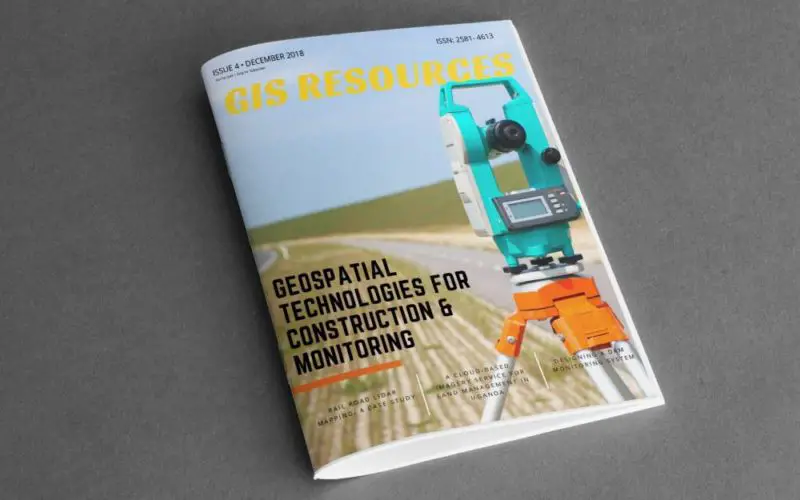 GIS Resources Magazine (Issue 4 | December 2018): Geospatial Technologies For Construction & Monitoring
December 19, 2018 – GIS Resources, a leading global platform for latest and high-quality information source of the geospatial updates, is pleased to announce the release of its fourth edition (December 2018) of the print and digital magazine. The 4th edition titled "Geospatial Technologies for Construction & Monitoring" focus on the application of various geospatial technologies to support fast construction and monitoring of vital infrastructure.
This quarterly issue attempts to give balanced information on the latest geospatial trends, technologies, solutions, and services in the domain of Construction & Monitoring. It is hoped that readers will use the information to get a better understanding of the issues involved.
The edition features articles from the leading players in the industry (DEIMOS IMAGING, Leica Geosystem, Reality Imaging and Mapping Technologies, EOS and Trimble)  addressing geospatial solutions and services in the industry of construction and infrastructure development.
Also, check out RIEGL VMX – 2HA, a high speed, high-performance 3D Laser Scanner.
Thanks for your interest and downloading GIS Resources  Magazine – Issue 4 | December 2018
*****
To Subscribe our mailing list to keep updated on developments in the Geospatial domain.
*****
Download previous edition of the year 2018
Download previous edition of the year 2017