GIS Resources Magazine (Issue 2 | June 2020): Geospatial Technologies in Forensic Investigations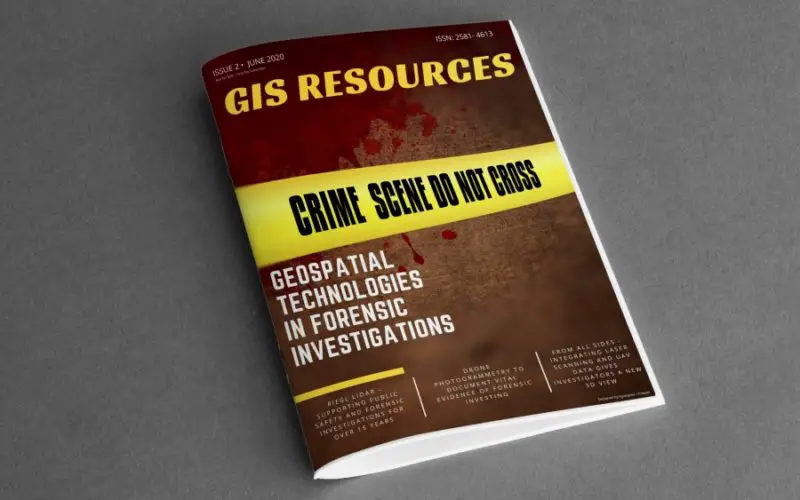 GIS Resources is pleased to announce the release of its 2nd edition (June 2020) of the print and digital magazine. The edition titled "Geospatial Technologies in Forensic Investigations" focuses on the role and application of various geospatial technologies in the data capture of crime or accident site.
Over the last few decades, forensic investigators as embrace the geospatial technologies in decoding the crucial puzzles in forensic investigations. The latest developments in Geospatial technologies have given the capability to recreate the entire after collision or crime scene as-is in 3D.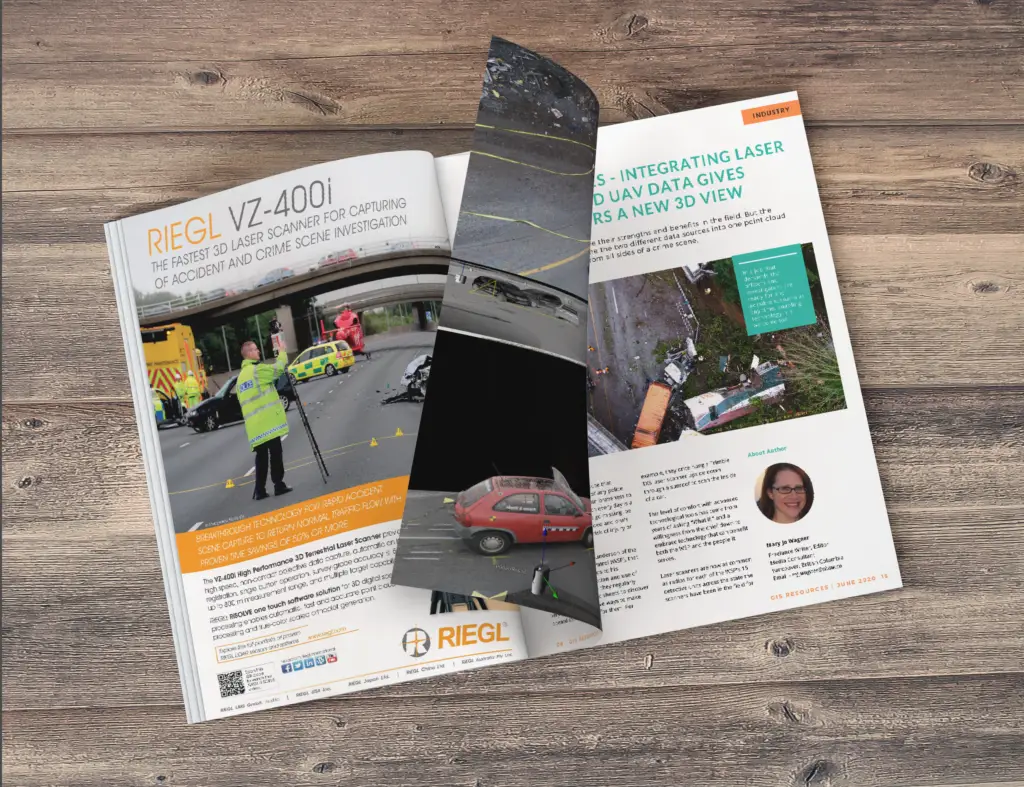 The 3D modelling helps in the visualization – what exactly happened, analysing – how it could happen, to collect vital evidence for forensic investigation, documentation and to ensure justice.
Geospatial technologies combined with imageries and modelling softwares are an established tool in the hands of a forensic investigator. This aids him in establishing facts of an incident in order to arrive at decisions. Court of law or an insurance agency can use the data to improve upon a hypothesis in the scientific community or to help recover valued remains and artefacts etc.
Geospatial technologies are now an essential component of digital forensics.
This quarterly issue attempts to give balanced information on the latest geospatial technologies in the domain of Forensic Investigations. The information will help readers to get a better understanding of the issues involved.
Following are the articles published in this issue:
RIEGL LiDAR – Supporting Public Safety and Forensic Investigations for Over 15 Years – by RIEGL
Drone Photogrammetry to Document Vital Evidence of Forensic Investing – by Pix4D
From All Sides – Integrating Laser Scanning and UAV Data Gives Investigators a New 3D View – by Mary Jo Wagner, Geospatial Media Consultant
Dr Thomas J Scanlon, Consultant at MTS-CFD, Glasgow, Scotland has shared his study on the Flood Modelling Using Open Source Software.