Hexagon Geospatial Releases M.App X 2020 Update 1 – Cloud-based Enterprise Solution for Imagery Intelligence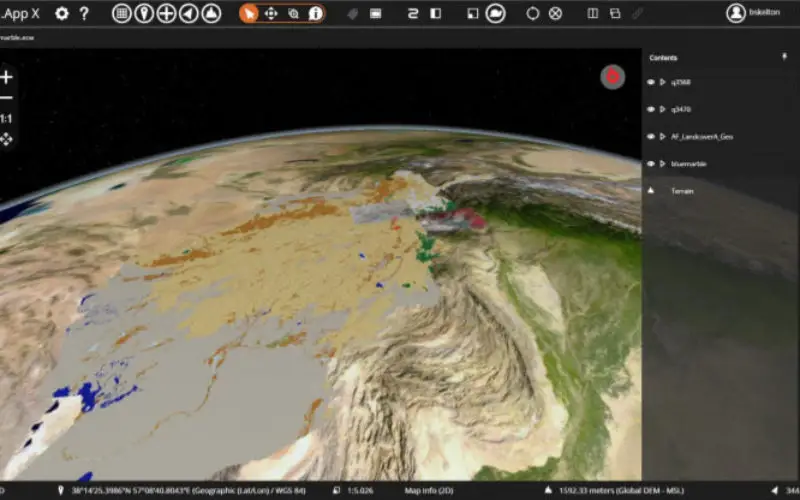 Hexagon Geospatial has recently released M.App X 2020 Update 1 with great new features. The major version of M.App X 2020 was released late in January 2020.
M.App X is a cloud-deployable enterprise solution for imagery analysis and intelligence. The capabilities of M.App X enables users to quickly display and acquire critical information and view the same map in 2D or 3D for better visualization and analysis.
For defence and intelligence organizations, M.App X is a tool that makes imagery easier to interpret, create intuitive maps for actionable information and centralize geospatial data for instant access across an organization. M.App X is powered by Hexagon's LuciadRIA mapping engine, a high-performance browser solution to improve hardware performance and support 2D and 3D displays of the same map.
LuciadRIA is a JavaScript mapping engine that supports both 2D and 3D display modes and takes advantage of the GPU via WebGL. This technology change brings about performance improvements and enables M.App X to extend to 3D.
M.App X equips users to quickly and easily switch between map space, image space and 3D, which increases efficiency and reduces analysis time. With 3D, users can drape imagery over the globe, using a terrain model if available.
Using LuciadRIA technology, 3D display mode capabilities have been added. M.App X can now display imagery in 3D, optionally using terrain served from the LuciadFusion Server (if present). Features such as interactive image adjustments are also available in 3D Mode.
Some of the following are the features of the latest release of M.App X 2020 –
Improve Handling of Print Requests Outside Report Mode
Configure Multiple File Sources
Use Themes (Dark and Light) Throughout
Add Shapefiles to the Shoebox and Display
Shoebox Items Without Thumbnails Now Have Representative Graphics
Fit to Frame for Layers in the Contents Panel
Browse Mode in the Add Dialog
Report North Arrow Styling Improved
Report Templates Now Support Portrait Format
Report PowerPoint Templates Improved
Report Can Now be Exported to Geospatial PDF
Support for SICD Sensor Models (SAR Imagery in NITF)
For more details about M.App X 2020 Update 1, check out the Release Guide.
Customers can now download the new version of the software.