Hexagon Live Webcast: Solutions for Property Appraisers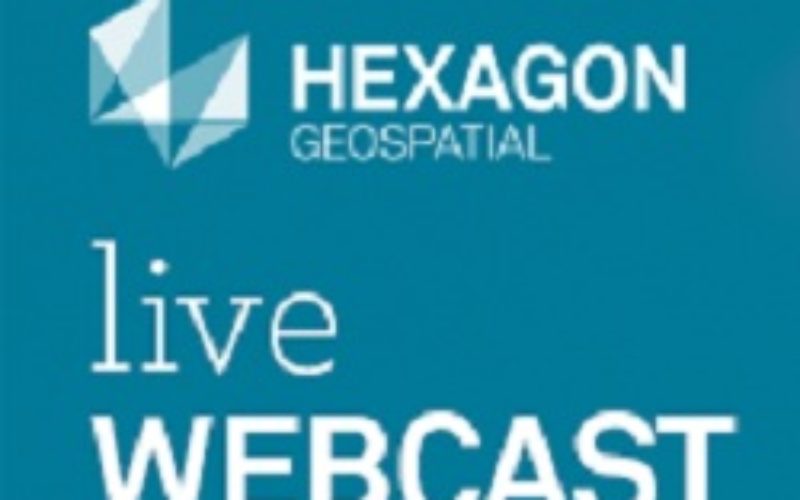 Hexagon Geospatial has teamed up with industry-leading APEX software and Leica Geosystems to revolutionize your appraisal workflows. Join Hexagon live Webcast Series and learn about a 3-Step Process to Streamlining Property Appraisals :
Target your attention on only those parcels which have real change
Enhance property valuation by having CAMA sketches represented in your GIS
Improve management and distribution of imagery and parcel data
Step 1:  Parcel Change Detection
Accurately determine which properties require new appraisals for tax assessment.
What can geospatial processing do for you? Focus your field efforts before leaving the office by comparing old and new imagery to calculate the probability of change in each parcel. Automatically generate a prioritized list of properties to visit first. Read more.
When:
Date: Thursday, November 6, 2014
Time: 1 P.M. US EST (GMT -5)
Step 2: Geospatial Appraisal
Update property attributes and sketches to reflect changes to the property to support property appraisals. 
Once in the field, Apex Software, Hexagon Geospatial, and Leica Geosystems provide an integrated way to update property attributes and create accurate sketches in a geospatial environment. Capture and directly upload your edits into the CAMA system, saving time, effort, and money. Read more.
When:
Date: Thursday, November 20, 2014
Time: 1 P.M. US EST (GMT -5)
Step 3: Imagery Management and Distribution
Search, access, and distribute imagery to support the property appraisal processes.
Catalog, search, discover, process and securely disseminate volumes of file-based and web-enabled data easily, without investing in expensive hardware. Read more.
When:
Date: Thursday, December 4, 2014
Time: 1 P.M. US EST (GMT -5)
Register and Win Leica DISTO E7500i!
Attend the webcasts and be entered to WIN a Leica DISTO E7500i (a $600 value). Increase your chances to win by attending all 3 Webcast in this series!
Winner will be announced on the Live Webcast Event on December 4.
Read more at: http://goo.gl/7by1eo