Choosing the Best Web Hosting Platform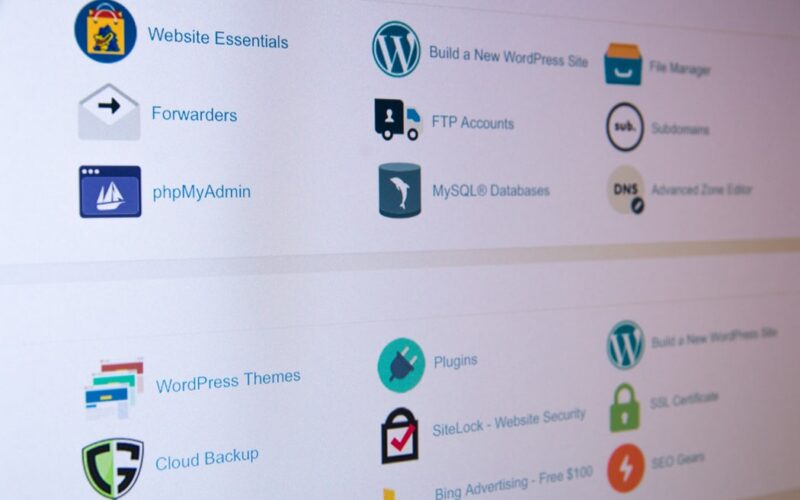 Having a website is one of the fundamentals for all types of business. Whether you are a designer, photographer, or a freelancer, having your own website is a great way to showcase your talents and work, and also bring in new clients who are looking for what you offer.
It's never been more important to have an online presence and to have the ability to connect with potential clients, wherever in the world they may be located. Your website will work like your own 24/7 storefront, and if you have it professionally optimized for the search engines, you could soon start ranking at the top of Google and other search engines for your main keywords and phrases.
Your website is only half of the story. It is equally important that you have a professional web host that is hosting your website. With web hosting being much more affordable today than it was a decade ago, there really is no excuse for not getting online.
What type of Web Hosting?
When it comes to choosing your web host, you are going to need to decide what is the best web hosting for your website. A small 5-page website is not going to need the same resources as a huge E-Shop that sells hundreds of different products.
In this article, we will take a look at the different hosting you will find available, and help you with working out which one is going to be the best solution for your website.
Shared Hosting
This is the most common and popular type of web hosting, and is something that every web host will offer. Shared hosting, as the name implies, means that you are sharing the resources of the server with lots of other clients. A server being used for shared hosting could be shared among hundreds or thousands of different users.
Though this may sound like a lot, it actually isn't, as the resources on the server are shared among everyone, and it is done in such a way that everyone will usually have a good hosting experience with few problems. The server is managed and maintained by the web host, so if any technical issues arise, they will take care of everything.
There are good shared hosting packages being offered by hosts all over the world, so if you are looking for something specific such as a reliable Indian service, then you will easily find something to suit your requirements.
If you are a beginner in the world of hosting and websites, then shared hosting is going to be the best option for you. You won't need to worry about anything technical, and can have your website up and running in no time at all, through the easy use control panel that you'll be supplied with.
Most web hosts will offer you a choice of shared hosting packages, with each one having a different amount of disc space, data transfer and bandwidth. Some shared hosting accounts will only host a single website, while others may allow you unlimited websites.
VPS Hosting
A virtual private server (VPS) is similar to shared hosting in the sense that you are being allocated a portion of a server. However, this VPS will be for your use only, and won't be shared with other clients. The good thing about VPS hosting is that you will usually have a lot more resources to use such as CPU, RAM, disc space and data transfer.
A VPS also runs separately to other VPS accounts on the same server. If your VPS needs to be rebooted for reasons such as upgrades or technical issues, it is only your VPS account that will be restarted, and not all of the others. For website owners who require a little more power and privacy than shared hosting, a VPS solution is going to be your best bet.
Dedicated Server
This is the top of the range hosting solution, usually used by companies that operate very large websites with huge amounts of daily traffic. With a dedicated server, you get the entire server and all of its resources to yourself. Unlike a virtual private server, this is an actual physical server that you are using, and one that will have a lot more power than other types of hosting.
Web hosts that offer dedicated servers usually have a couple of choices for them. One would be an unmanaged dedicated server, where you would take care of everything yourself, such as the software installations, upgrades, backups and everything else. This option should only be taken by people who have got a lot of technical experience with servers, and is definitely not something for a newcomer.
There are also managed dedicated servers, which are controlled and managed by the web host, with you being given complete admin access to it. This is a solution that will be more expensive, but it's perfect if you prefer to have the web host taking care of all the technical aspects of the server, leaving you more time to operate your business.
Other Type of Hosting
In addition to the above three hosting types, which are the main ones that you will find on every web host, there are also a number of other more specific types of hosting that some web hosts offer.
You may have seen that a number of hosts offer WordPress hosting, which is specifically for websites that have been developed using the WordPress CMS (Content Management System). WordPress is one of the popular CMS for websites, and over 30% of all sites on the internet are made with it.
If your website is made with WordPress then you might benefit from using hosting that is dedicated to the platform. The server will be better configured for the platform, and you will probably see an increase in performance levels of your site when compared to shared hosting.
There are also some other options made available by hosts for other platforms such as Magento, which is a very powerful E-Commerce system, which powers a huge number of online stores. This software often requires a lot of server resources, and trying to run it on a shared hosting account could lead to nothing but trouble.
If you are unsure about what is best web hosting type you are going to need, it's a good idea to speak to the web host and let them help you. After all, they know their servers and capabilities better than anyone else, and are in the best position to suggest the best hosting solution for your needs.