Increased Use of Satellite Monitoring on the Norwegian Shelf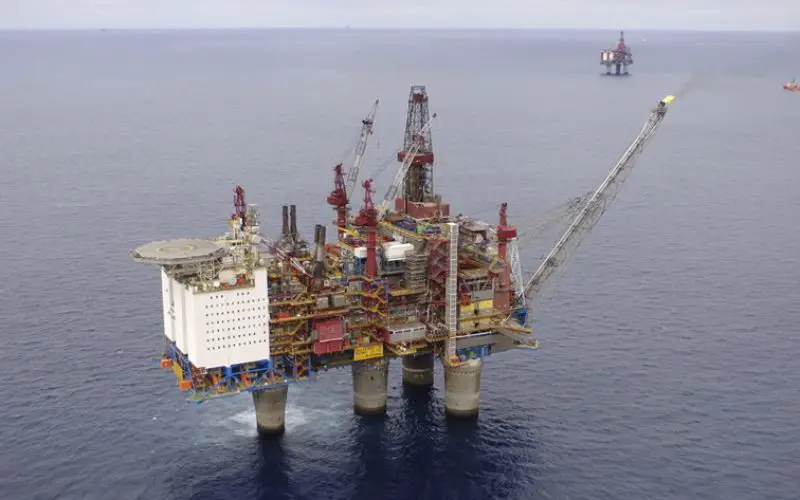 NOFO (Norwegian Clean Seas Association for Operating Companies) and KSAT (Kongsberg Satellite Services) has signed an extended agreement for satellite-based remote sensing, on the Norwegian Continental Shelf, for detection of acute pollution from petroleum activity.
This agreement represents a solid boost for the detection of oil spills on the Norwegian shelf, enabling rapid deployment of an oil recovery operation by having all fields in production monitored daily by satellite.
KSAT has delivered its satellite-based oil spill detection service to the industry, through NOFO, since 2005. The service is based on oil spill detection using radar satellites. The images are downloaded at KSATs ground stations and analyzed by experts in Tromsø. The results are then delivered quickly to NOFO, which is then responsible for forwarding the results to the operating companies.
From 1.October 2016, the frequency of this service has increased significantly. The purpose of the new agreement is to ensure early detection and early warning of acute oil spills. Operators on the Norwegian shelf applied to the Norwegian Environment Agency for revision of the terms on remote sensing, and the use of satellites has been selected as the primary detection tool for detection of possible oil spills from petroleum activities on the Norwegian shelf. This technology has proven to be the most operationally, and cost effective method, for monitoring large areas of sea, and each field is now being monitored on a daily basis.
Over the course of many years of cooperation, KSAT, together with NOFO,  has established a simple and cost-effective remote sensing system for the Norwegian shelf.  KSAT is responsible for planning, ordering, acquisition, and analysis of the satellite data, and then reporting the results to NOFO, in addition to a 24/7 emergency support service. Radar Satellite imagery can cover such large areas that several fields are covered in the same image, which leads to cost savings for the operators, particularly when they team up for the service under the collaborative umbrella that NOFO provides.
– "NOFO has been working with KSAT more than ten years on the use of satellites for remote sensing. The use of this service is now increasing significantly and that our members put NOFO to manage this is a vote of confidence that we are looking forward to grasp and live up to, "says Leif J Kvamme, CEO of NOFO.

– "It is very gratifying that the Environmental Directorate and the Norwegian Operating Companies again recognize satellite technology as the preferred tool for effective monitoring of the Norwegian continental shelf. The technology has been proven through many years of operational delivery and this increase in frequency will have a significant impact on Norwegian oil spill preparedness in the years to come. It could also have a positive impact beyond national borders by serving as an example of Best Practice when countries look to Norway as an example for the establishment of their own national requirements for oil spill detection monitoring, "says KSAT CEO, Rolf Skatteboe.
For further information, please contact:
Marte Indregard, VP of Energy, Environment and Security, KSAT, Tel: +47 48196720.
Leif J. Kvamme, CEO, NOFO, Tel + 47 484 02 333
NOFO manages and coordinates the oil spill response on behalf of the operators on the Norwegian shelf. Through research and development, training and exercises NOFO contributes a continuous improvement of methods, equipment, technology and operations within its area of responsibility
www.nofo.no
KSATis the world's leading commercial satellite center and is owned 50% by Kongsberg Gruppen (KONGSBERG) and 50% by the Ministry of Trade, Industry and Fisheries via the company Space Norway. KSAT has a unique global ground network for reception of satellite data and has specialized since 20 years in satellite based near real-time monitoring services from its headquarters in Tromsø.
www.ksat.no