INTERGEO SMART CITY SOLUTIONS: SMART CITY SOLUTIONS – Laboratory Solutions for the City of the Future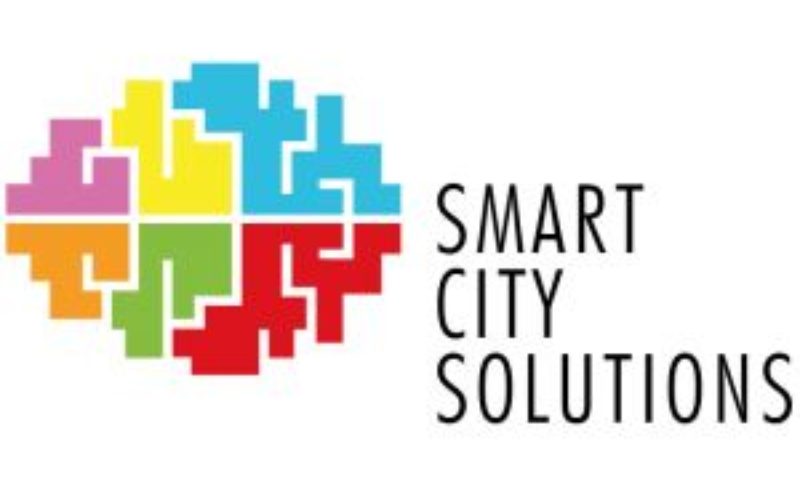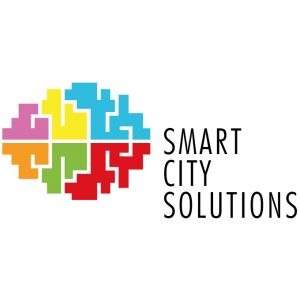 Cities are the vibrant hubs at the heart of our society. They are the source of many pioneering developments. They are the laboratories of the future – a place for living, thinking and preparing for what is to come. INTERGEO is the world's leading communication platform for geoinformation, geodesy and land management, and in its midst is the SMART CITY SOLUTIONS topic platform, which turns the spotlight on the cities of the future with all their facets of digitalisation.
We're in Berlin in the year 2032. Just before the start of SMART CITY SOLUTIONS, at exactly 8.58 a.m., Herbert M. gets out of a driverless taxi in front of Hall 3 at the city's exhibition centre. After taking his luggage from the passenger seat, he closes the door and the self-driving electric car heads off to pick up its next passenger. M. is an urban planner and has used the cloud to organise and manage his appointments at SMART CITY SOLUTIONS. In augmented reality mode, his slimline tablet now directs him to the people he wants to talk to at the world's number one platform for city planners. Once he has completed his business on the SMART CITY SOLUTIONS in person, M. takes the time to explore the smart city of Berlin.
This could be how a typical day at the trade fair for city planners like M. begins in 15 years' time. Self-driving vehicles will probably dominate the roads, digital communication will doubtless have dethroned all other means of communication and SMART CITY SOLUTIONS will once again be drawing international visitors to the German capital as the live communications magnet of INTERGEO. One thing is for sure, the city of the future will still have a stage in 2032.
Berlin commits to becoming a smart city
To ensure the transformation process runs smoothly and benefits everyone, cities started developing smart city strategies several years ago. As a partner of SMART CITY SOLUTIONS at INTERGEO, Berlin agreed its smart city strategy in April 2015. The aim of this strategy is to drive forward the expansion of the international competitiveness of the greater Berlin-Brandenburg area, boost resource efficiency and ensure clean air in the city. Berlin supports innovative applications and defines political action areas that are to be driven on by the smart city strategy. "All the defining areas of city life – such as living space, economy, administration, mobility, smart (supply) infrastructures, health and public safety – are part of the smart city strategy," says Dr. Stefan Franzke, Managing Director of Berlin Partner for Business and Technology. As an element that links smart cities to INTERGEO, geoinformation plays a vital role in Berlin's smart city strategy. It is seen as a growth driver, the basis for autonomous driving, the planning basis for a wide range of administrations and digital information sources, from corporate sites and mobility data to tourist offers.
The future lies in digitalisation
Smart cities hold a very promising message in store for administrations, businesses and residents. The future of cities as a single entity and of their residents lies in digitalisation. SMART CITY SOLUTIONS provides a picture of the scenarios, projects and developments this might involve. Berlin, venue of INTERGEO 2017, will this year showcase how its authorities are driving forward internal and external communication with the motto "digital first", for example. The Berlin city authorities will report on how they have transformed themselves from being information providers to being a pro-active administration that uses an urban platform to accompany residents throughout their life journeys. Companies such as the young consultancy Loclab Consulting demonstrate solutions at SMART CITY SOLUTIONS that will launch the cities of today into the world of tomorrow. "Using real, object-based, intelligent 3D models, we provide the basis for fundamentally changing urban planning processes. Our extremely data-lean 3D models consist of processes developed in the gaming industry and have been created based on photographs using mathematical algorithms. This provides customers with extremely accurate representations of their buildings and infrastructure, and does so very cost-effectively, without requiring them to have their own software," says Dr. Ilka May, CEO of Loclab Consulting.
Strong international network
SMART CITY SOLUTIONS relies on a strong international network that is enhanced through collaboration with Germany's SmartCity.institute and Federal Smart City Association "Bundesverband Smart City e.V.". The close interlinking of SMART CITY SOLUTIONS with interaerialSOLUTIONS and INTERGEO, which is a communications and information hub for the geo-IT industry, makes it a vital international platform for all kinds of developments relating to the digital city of both the present and the future. As the home of geo-IT networks and associations, international players such as HERE and TomTom, many testing spaces such as Hackathons, co-working spaces, numerous incubators and an internationally renowned research infrastructure, Berlin is perfect for playing host to SMART CITY SOLUTIONS 2017.
An overview of the SMART CITY SOLUTIONS topics:
• Digitalisation and networking in cities
• Protecting infrastructures
• IT security
• Citizen participation and governance
• Urban development
• Using drones for data capture
• IoT, big data and cloud solutions
• Mobility concepts
• Digital transformation
About SMART CITY SOLUTIONS
Smart City SOLUTIONS – consisting of exhibition and forum – is unique in Europe in combining the smart city and the geodata aspect. As part of INTERGEO, SMART CITY SOLUTIONS is held every year at different venues in Germany. The Forum deals with current issues from industry, politics, administration and science and promises a high professional standard. The Exhibition combines the topics showcased at the forum with exhibitor companies and their solutions, thus delivering an all-round product and market experience.
INTERGEO is hosted by DVW – the German Society for Geodesy, Geoinformation and Land Management.
Further information is available at www.intergeo.de.
Relevant interviews and video clips can be found at www.intergeo-tv.com.