Introducing TerraSmart's New Fleet of High Precision Aerial Site Mapping Drones
High-Precision Aerial Site Mapping Drones Streamlines Site Topography for Faster and More Profitable Solar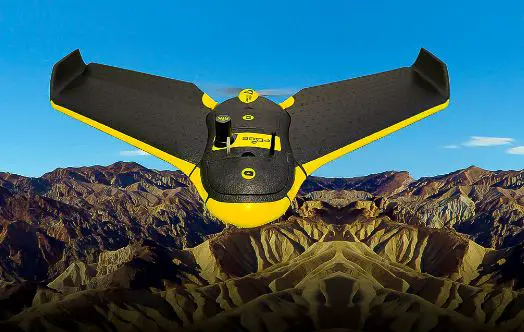 TerraSmart proves once more that autonomous technology brings increased precision, speed and cost-savings to the world of PV construction. Its new High Precision Aerial Site Mapping service drones (HPASM) use the latest autonomous technology to create topographical data with unprecedented accuracy.
With a new fleet of drones to streamline site mapping, TerraSmart can spend less time in the field assessing a project's most inaccessible areas. This means work gets done quickly and accurately with less risk and lower costs for EPCs and developers.
"Our new High Precision Aerial Site Mapping service allows TerraSmart to complete the topographic map with phenomenal quality and accuracy," says Ryan Reid, TerraSmart CEO. "Greater efficiency in designing systems for our clients allows us to increase project velocity so that systems get on-line to generate profits faster".
TerraSmart already made a splash with the debut of its robotic survey vehicle at Solar Power International earlier this year. The Autonomous Precision Survey Rover (APSR) — first of its kind in the U.S. solar industry – uses NASA space rover technology to more than triple survey speed and accuracy, eliminate human error, save time, and cut project construction costs for its clients.
Now TerraSmart's HPASM service brings equally remarkable improvements to PV construction. These flying drones  optimize the design process from the start to save time and money throughout all phases of a project. Able to cover 50-80 acres in an hour, HPASM can map, process images, and create a detailed site topography for a 5-megawatt project in only 48 hours.
Flying the drones 200 to 400 feet above a site, TerraSmart's survey teams can map the site and provide the 3D CAD models to the EPC for optimizing the layout for racking systems so that projects generate the most energy possible. HPASM identifies trouble spots before sites are cleared, mitigating problems early to better manage risks and contain costs.
HPASM offers unique benefits, including:
Drones speed up topographical mapping, increasing project velocity
Next-gen technology eliminates human error, enhancing accuracy
Drones in the air mean fewer feet on the ground, reducing labor hours and increasing ROI
More detailed topographic mapping from the start prevents costly problems later in construction
Pre-engineering is streamlined with a clear view of the entire site
HPASM is just the latest in TerraSmart's ongoing quest to optimize PV construction for its customers. As part of TerraSmart's true turnkey design-through-install menu, the new drone service ensures projects are optimized to meet financial and energy targets long before physical construction begins.
So how does it work? HPASM captures aerial photographs that are then run through image processing software to assemble distortion-free overviews called orthomosaics. The process also results in 3D models that are accurate to within an inch of tolerance. The service saves the time and expense of sending out a site team to record low detail grid-based topography.
TerraSmart's FAA-certified drone pilots launch the autonomous drones so that they fly a grid pattern over the project site and use high spatial accuracy cameras – able to capture detail down to 1.5 cm per pixel — for automatic image acquisition and geotagging. Images then are fed into cloud-based software for rectification and processing.
Planning and control software transmits the drones' data to a base station that broadcasts images back to TerraSmart designers. With more detailed information and site mapping upfront, project planning is targeted with exacting accuracy.