Latest SuperGIS Desktop 3.2 Supports Lidar Data and New Analysis Functions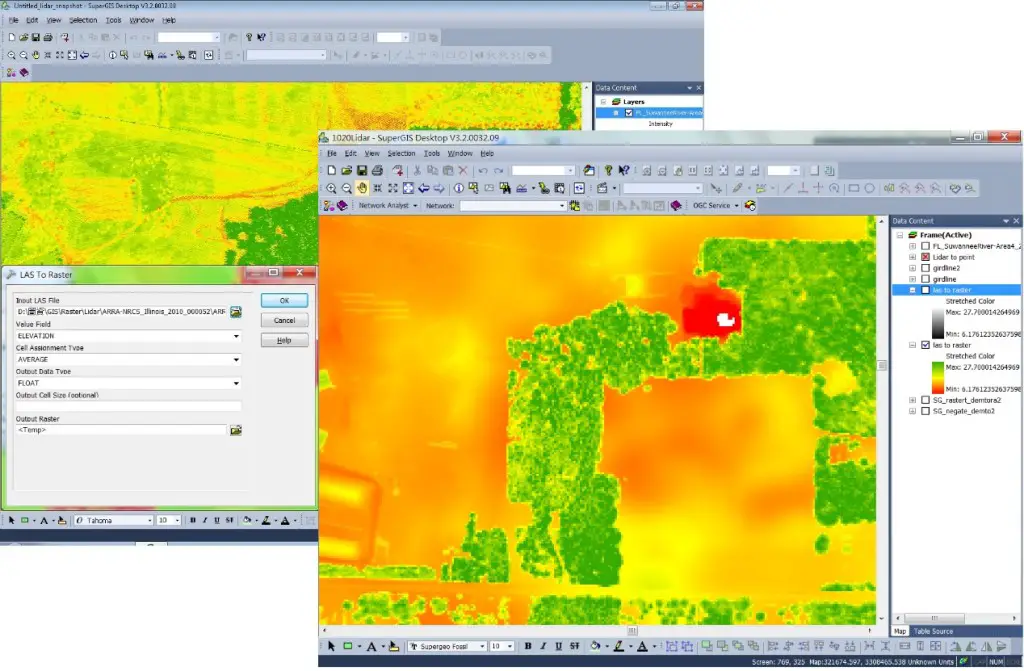 Supergeo Technologies, the leading global provider of complete GIS software and solutions, releases updated SuperGIS Desktop 3.2, which supports Lidar data and adds more analysis tools.
SuperGIS Desktop 3.2 integrates abundant GIS tools to offer users from various domains a professional platform for geoprocessing, analyzing, displaying, editing, managing, and querying spatial data even faster and more easily.
The latest update supports Lidar data and XLXS file, and improves the performance of Geoprocessing Tool. For map layout and feature symbol, SuperGIS Desktop 3.2 increases numbers of colors and enhances print effects to help users map spatial data and export high-quality maps with ease.
To assist more users in using SuperGIS Desktop effectively, SuperGIS Desktop Quick Start is launched for beginners to quickly understand GIS and the manipulation. The built-in SuperGIS Toolkit now also adds new analysis functions, like Surface Volume, Line of Sight and Minimum Geometry Boundary, to obtain more spatial information. For a more friendly manipulation environment, the German interface is improved as well.
Newest trial of SuperGIS Desktop 3.2
http://www.supergeotek.com/download_6_desktop.aspx
#  #  #
About Supergeo
Supergeo Technologies Inc. is a leading global provider of GIS software and solutions. Since the establishment, Supergeo has been dedicated to providing state-of-the-art geospatial technologies and comprehensive services for customers around the world. It is our vision to help users utilize geospatial technologies to create a better world.
Supergeo software and applications have been spread over the world to be the backbone of the world's mapping and spatial analysis. Supergeo is the professional GIS vendor, providing GIS-related users with complete GIS solutions for desktop, mobile, server, and Internet platforms.
Marketing Contact:
Patty Chen
Supergeo Technologies Inc.
5F, No. 71, Sec. 1, Zhouzi St., Taipei, 114, TAIWAN
TEL:+886-2-2659 1899
Website: http://www.supergeotek.com