LiDAR Sensor to Protect Vital Electrical Utilities
According to a recent news bulletin, Velodyne Lidar, Inc. and LineVision, Inc. has signed a sales agreement to provide world-class sensors to protect electrical utilities and help to improve electric utility operation.
LineVision uses Velodyne high-performance LiDAR sensors in its V3 overhead power line monitoring system to help electric utilities operate their grid more safely and efficiently.
At core powered by Velodyne's Puck™ sensor, LineVision's technology provides electrical utility clients with previously unavailable visibility on asset health for optimized management.
This situational awareness assists utilities by identifying operational anomalies, helping to mitigate events that could cause wildfires or damage before they happen. Electrical Utilities/Lines equipped with LineVision monitoring are safer, more reliable, and can carry up to 40 percent more power than unmonitored lines.
The LineVision V3 system leverages Velodyne's sensors along with advanced analytics to continuously monitor the condition of electric power lines for safer and more reliable operation. The system can detect problems that include electrical utilities/lines that are sagging, damaged by a storm, or experiencing dangerous extreme motion, or "galloping."
The V3 system also provides Dynamic Line Rating (DLR) capabilities so utilities can identify unused capacity on transmission lines, making it easier to integrate renewable energy resources into the power grid.
The tragic wildfires that the western United States is experiencing show it is critical to monitor overhead electric transmission lines to help reduce fire hazards.

LineVision's technology can help utilities prevent fires such as the ones that have had a devastating impact on our forests and neighborhoods. We are enormously proud to be partnering with LineVision on its important mission of making the power grid safer and more efficient.

Anand Gopalan, CEO, Velodyne Lidar
Velodyne Puck sensors provide rich computer perception data that make it quick and easy for companies to build highly accurate 3D models of any environment. The Puck delivers a high-resolution surround-view image that can accurately measure and analyze the environment. It is a small, compact lidar sensor suitable for rugged industrial usage. The Puck's reliability, power-efficiency, and versatility make it an ideal solution for demanding infrastructure applications.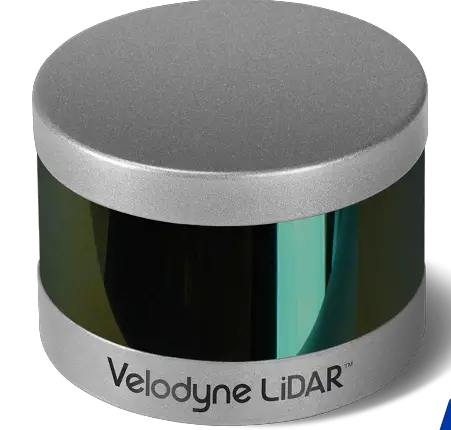 Velodyne is an important partner in helping us deliver the electric industry's only non-contact overhead line monitoring solution.

The Puck provides our V3 system with what I believe is best-in-class image resolution and real-time data accuracy that are essential to helping our utility clients maximize the safety and efficiency of their lines.

Jonathan Marmillo, Co-founder and Vice President of Product Management, LineVision
Also Read –
Upcoming Self-Driving Volvo Cars to be Supported by LiDAR for Safety