MDA to Provide RADARSAT-2 Information to Meet Critical and Complex Challenges for Land and Maritime Monitoring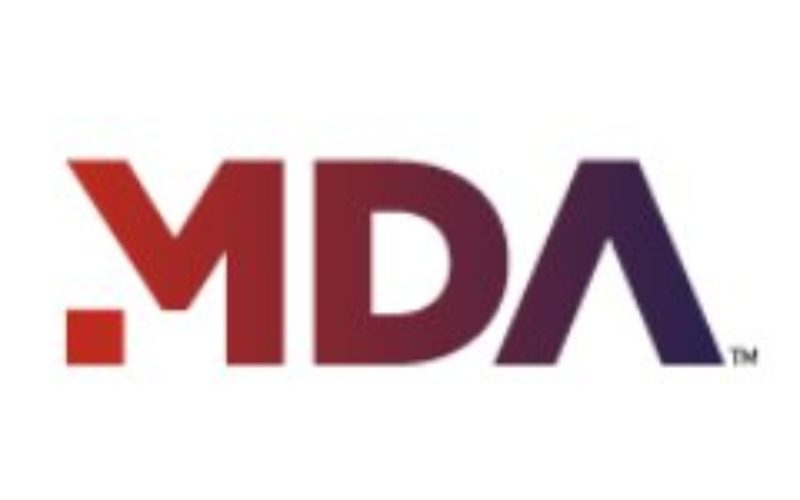 March 26, 2018 – Richmond, BC – MDA, a Maxar Technologies company (formerly MacDonald, Dettwiler and Associates Ltd.), (NYSE: MAXR; TSX: MAXR), announced today it has recently signed multiple geospatial-related contracts based on RADARSAT-2 satellite information. RADARSAT-2 Synthetic Aperture Radar (SAR) imagery provides users with a unique method of accurately monitoring very large areas to locate, track, measure, and monitor objects. A rich source for analytics, SAR imagery reveals important details about our changing planet and the impact of human activity across the globe. The following contracts have a combined value of approximately CA$16 million, and will:
Extend the provision of RADARSAT-2 information to EarthSTAR Inc., a subsidiary of EarthView Image Inc., up to December 31, 2024. EarthSTAR uses the information for a variety of applications that includes land monitoring and change detection.
Continue the provision of RADARSAT-2 information to the European Maritime Safety Agency (EMSA). Under this contract, MDA provides RADARSAT-2 information to support EMSA in the areas of maritime safety, maritime security, law enforcement, fisheries control, and marine pollution monitoring.
Extend the provision of operational support to Canada's Department of National Defence (DND), which includes the use of the east and west coast RADARSAT-2 ground systems for the DND Polar Epsilon Near Real-Time Ship Detection system. DND has activated one of the four one-year renewals under the contract announced September 2017.
Provide RADARSAT-2 based information services for onshore and offshore monitoring to multiple oil and gas customers.
RADARSAT-2 information can be used for asset monitoring in mining, energy, and other civil markets. MDA has developed a suite of powerful off-the-shelf solutions that exploit SAR imagery and associated information, to support maritime, forestry, infrastructure development, and surveillance applications with high levels of accuracy, and reliability.
Mike Greenley, group president for MDA said, "MDA is focused on supporting our customer's needs and as a trusted partner is pleased that our customers return to us repeatedly to provide them with accurate, timely and cost-effective information."
About MDA
MDA is an internationally recognized leader in space robotics, satellite antennas and subsystems, surveillance and intelligence systems, defence and maritime systems, and geospatial radar imagery. MDA's extensive space expertise and heritage translates into mission-critical defence and commercial applications that include multi-platform command, control and surveillance systems, aeronautical information systems, land administration systems and terrestrial robotics. MDA is also a leading supplier of actionable mission-critical information and insights derived from multiple data sources. Founded in 1969, MDA is recognized as one of Canada's most successful technology ventures with locations in Richmond, Ottawa, Brampton, Montreal and Halifax. MDA is a Maxar Technologies company (TSX: MAXR; NYSE: MAXR). For more information, visit www.mdacorporation.com.
About Maxar Corporate
Maxar Technologies (formerly MacDonald, Dettwiler and Associates) is a leading global provider of advanced space technology solutions for commercial and government markets including satellites, Earth imagery, robotics, geospatial data and analytics. As a trusted partner, Maxar Technologies provides unmatched integrated capabilities, solutions and expertise to help customers anticipate and address their most complex mission-critical challenges with confidence. With more than 6,500 employees in over 31 locations, the Maxar Technologies portfolio of commercial space brands includes MDA, SSL, DigitalGlobe and Radiant Solutions. Every day, billions of people rely on Maxar Technologies to communicate, share information and data, and deliver insights that Build a Better World. Maxar trades on the Toronto Stock Exchange and New York Stock Exchange as MAXR. For more information, visit www.maxar.com.
For more information, please contact:
Wendy Keyzer
MDA Media Contact
MDA
Telephone: 1-604-231-2743
E-mail: wendy@mdacorporation.com
Marissa Poratto
MDA Investor Relations
Telephone: 1-604-331-2044
E-mail: mporatto@maxar.com
Source: MDA