MIT in collaboration with World Economic Forum Launch Treepedia To Measure Green Canopy in Cities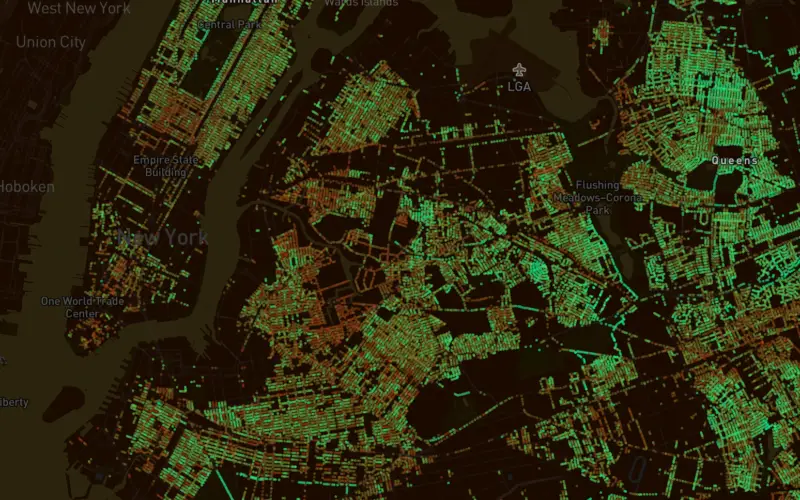 Researchers at MIT, in collaboration with the World Economic Forum, has recently launched a new platform that uses Google Street View data to measure and compare the green canopy in cities around the world.
The new project called Treepedia, a map website that catalogs the density of the tree canopy in 10 global cities, including Geneva, Tel-Aviv, and Boston and will continue to expand in more municipalities across the globe. Treepedia uses information from Google Street View to create what it calls the Green View Index. Green View Index is a rating that quantifies how green a street view looks according to the number of trees it contains.
The Green View Index enables scientists and city dwellers to monitor the urban tree coverage – and take action to improve it. They can play a more active role in addressing concerns about the adverse effects of climate change, and to campaign on behalf of the landscapes they dwell in.
Users can immediately perceive which areas are green and not green in a city, investigate the amount of green coverage at a given point, and compare their city
to different cities around the world. In the future, users will also have the possibility to add unique tree information on an open-source street map and engage with city officials in order to request that new trees be planted in certain areas.
"The future of cities cannot be one of unsustainable expansion; it should rather be one of tireless innovation. In this context, Treepedia builds on the work undertaken by the World Economic Forum's Global Agenda Council on the Future of Cities and in particular the 'Adopt a Tree through Your Social Network' innovation in the Top 10 Urban Innovations report, to leverage technology to enable citizens to explore the green canopy of their city. We hope that this endeavor will give citizens a greater appreciation of their city's green canopy and appreciate that the green canopy can assist in responding to climate change."
Alice Charles, Council Manager, Global Agenda Council on the Future of Cities, World Economic Forum
Treepedia's team at MIT includes Newsha Ghaeli, Wonyoung So, Xiaojiang Li, and Ian Seiferling. The project was carried out in collaboration with the World
Economic Forum's Global Agenda Council on the Future of Cities and World Economic Forum's Global Shaper's Community.