Mobile Mapping App Helps Humanitarian Organizations Clear Landmines In War-Torn Countries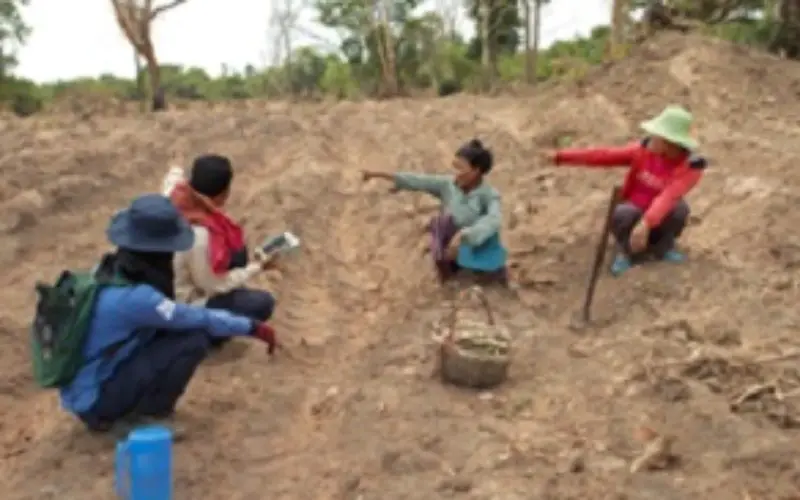 Spatial Networks, a St Petersburg, FL based technology firm, has discovered a new application for Fulcrum, its mobile mapping platform – helping humanitarian organizations like HALO Trust identify landmines in war-torn Cambodia
PRWEB – July 07, 2015 – With one of the highest casualty rates in the world, the fields of Cambodia are a dangerous place to live and work. Landmines, left over from the Cambodian Civil War, are spread over an area 1000 km square in the northwest region of the country and continue to kill & maim hundreds of people every year.
The HALO Trust, a global humanitarian organization, has been clearing minefields in post conflict zones around the world for over 25 years. Until last year, the ordnance clearing work in Cambodia generated over 3,000 pages of paper reports every month, all of which had to be entered manually, first into an internal database and then again into a national database. This process was hampered by the inefficiencies of using paper forms, such as having to match hand-written village names against thousands of pages.
The HALO Trust explained that the same work that was previously done with expensive maps, spreadsheets, & GPS devices, was now able to be completed more efficiently by sharing maps via the Fulcrum smartphone app. In addition to saving financial resources, The HALO Trust is also saving time by mapping out minefields quicker than with paper-based maps.
Adam Jasinski, Program Manager of The HALO Trust, Cambodia explains:
"Clearing minefields is a painstaking process. As part of our wider commitment to R&D, we are always looking for ways to improve and accelerate the way we work. The HALO Trust settled on Fulcrum as our mobile data collection solution because it offered the best balance of features versus ease of use, and good dual language capability.
"We can now complete the same work that was previously done with printed maps, paper forms, spreadsheets and GPS devices more efficiently using Fulcrum. It saves us times and money and allows us to focus on the vital work of making land safe for farming, housing and road building."
Cory MacVie, Product Manager of Spatial Networks said:
"We were delighted to discover that The HALO Trust was using Fulcrum for such remarkable work. It's a simple app, used by a growing community of businesses around the world, typically for asset inventories, field surveys and site inspections. HALO has opened our eyes to a new use case and we look forward to supporting their work for many years to come."
HALO is now using Fulcrum to collect data on landmines present in Cambodia, Sri Lanka, Laos, Zimbabwe, and the West Bank.
Since it was established in Afghanistan in 1988, The HALO Trust has diligently pursued its humanitarian mission of removing landmines from war-ravaged countries. To date, more than 250,000 cluster bombs have been destroyed and over 1.5 million landmines have been cleared from 11,000 minefields. More information can be found at http://halotrust.org
For more information about the Fulcrum mapping app for smartphones or to download a trial, please visit http://fulcrumapp.com