MS in Geographic Information Sciences at University of Denver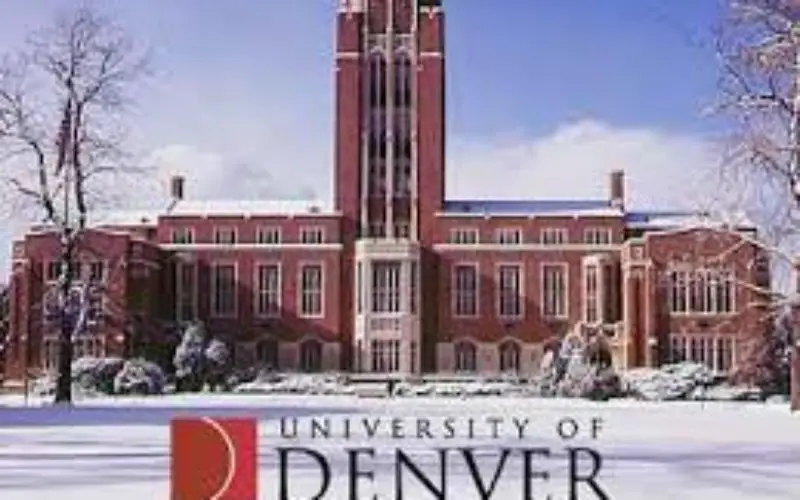 The Master of Science in Geographic Information Sciences degree (MSGISc), offered entirely online, is jointly provided by the University of Denver's, college of professional and continuing studies, University College, and the Department of Geography. University College also offers a graduate certificate in GIS both online and on campus at the University of Denver. GIS training prepares students to apply cutting-edge Geographic Information Systems technology skills to solve real−world problems, whether you're determining the best location for a new store, analyzing environmental damage, or viewing similar crimes in a city to detect a pattern. Geographic Information Systems have the capability to store, retrieve, and analyze spatial information by combining layers of data in order to provide valuable understanding of a locale.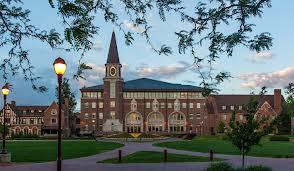 GIS students receive applied instruction from professional practitioners as they learn to plan, implement, and execute a Geographic Information Systems project through remote sensing, internet mapping, or digital image processing. The Master of Science in Geographic Information Sciences degree allows students to explore GIS training fundamentals at a very hands−on, applied level necessary to succeed in the field. A major advantage of the Geographic Information Sciences degree through University College and the Department of Geography is the contextual background students receive, from the management of natural resources to public utility management, public works engineering, environmental impact assessment, and even market research.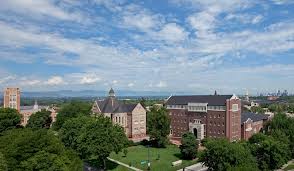 In a burgeoning integrative world, it is vital to grasp the diverse fundamentals of each topic within the GIS industry and gain an insider's perspective to specific fields as they each relate to GIS training. From database design to GIS applications for natural resources, statistics to project management, the program offers a robust and rigorous education in GIS for current or aspiring professionals within the field.
GEOGRAPHIC INFORMATION SYSTEMS OUTCOMES
This program prepares students to:
Understand the nature of geographic data

Recognize appropriate applications of GIS technology to solve spatial problems

Be able to apply GIS technology to solve real-world problems

Be able to plan, implement, and execute a GIS project
REQUIRED COURSES
 Completion of a minimum 48 credit hours(24 GIS & 24 GEOG) that includes all required coursework
Completion of a project (committee approved)
Presentation of the project at a professional forum
Required course work (20 credits)
GEOG 3000 Advanced Geographic Statistics

GEOG 3010 Geographic Information Analysis

GEOG 3140 GIS Database Design

GEOG 3150 GIS Project Management

 or 

GEOG 3200 Remote Sensing

 or 

GIS 4700 Introduction to Remote Sensing
 Geography MSGISc courses(a minimum of 20 credits – Any GIS elective course may be used here):
GEOG 3040 GPS for Resource Mapping

GEOG 3410 Urban Applications in GIS

GEOG 3860 GIS Applications for Natural Resources

GEOG 3130 Advanced Remote Sensing
 Capstone Courses (8 credits)
GEOG 4020 Research Methods

GEOG 4040 Project Identification

GEOG 4993 Capstone Project
CAREERS IN MASTER OF SCIENCE IN GEOGRAPHIC INFORMATION SCIENCES (GISC)
Titles
GIS Specialist, GIS Analyst, Systems Architect, Developer, GIS Technician, Geospatial Analyst, Data Manager, Programming Lead, Project Manager, Geoscientist. 
Duties
Content management, coordination, mapping, design, development, management, research, idea generation, servers maintenance, troubleshooting, mapping.
Outlook
GIS is considered one of the fastest growing industries, according to a 2012 report by U.S. News and World Report. The geospatial market is growing at an annual rate of nearly 35%, with commercial ventures increasing at a rate of 100% each year, according to U.S. Department of Labor's High Growth Industry Profile report. Trends within the industry include the adoption of HTML5 as a preferred technology for online mapping, in addition to open source GIS continuing to expand, according to GISlounge.com. By 2015, the GIS industry is poised to become a $10.6 billion industry, according to 2012 Global Industry Analysts, Inc. report.
Visit official website of University of Denver