New South Wales Has Launched an App to Rejuvenate History of Towns
New South Wales in Australia has launched an app for residents to learn about the history of their local towns.
Towns Through Time was created by Bathurst based developers Appiwork as part of the New South Wales Government's apps4NSW competition, the first state government apps competition in Australia.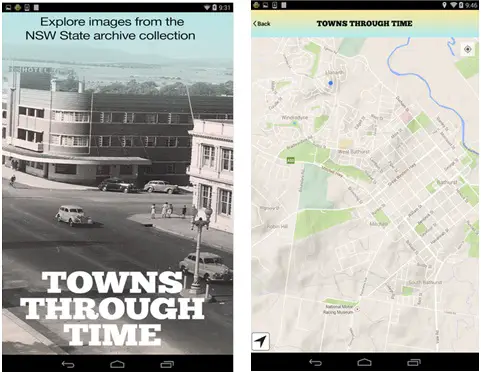 Towns Through Time combines spatial data with historical imagery from State Records. The app is capable of recognizing a user's location and can provide them with a catalogue of archival photos of the surrounding area. Using Google Maps, location services and State Records' databases, people can search for images based on their current location, places on a map, or with keywords and town names.
"The new app presents complex and detailed imagery and data in a way that allow users to take themselves on a historic tour of NSW. It demonstrates the value of opening up government archives to private sector innovation," Mr Dominello said.
"As a result of the NSW Government's commitment to open data, information which previously sat dormant in the bureaucracy is now being used by developers to put the pages of history in people's hands."
Download the Towns Through Time app from the App Store or Google Play.