Register Now for Esri UC 2016 and Receive $400 Off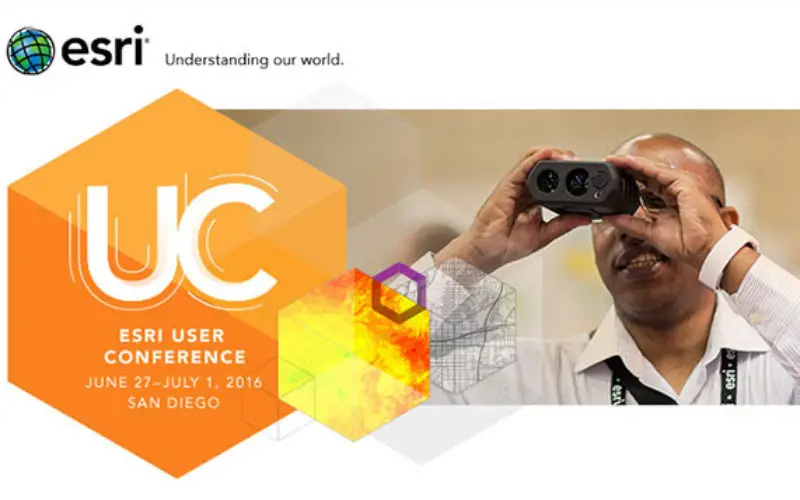 ESRI UC 2016 – A Lot of Learning in One Location
June 27-July 1, 2016 | San Diego, California
Learn, network and share your experiences with 16,000 other Esri GIS users. Whether you are an analyst, a manager, or a developer, there are hundreds of sessions, training classes and seminars to help you learn skills and workflows, get familiar with new software and data, and discuss best practices.
Take part in one-on-one sessions with Esri trainers, professional service staff, product developers, and Esri partners to get specific questions answered. Network with others who hold your interests from around the world. Whatever you choose to do at the Esri UC, it will be time well spent. Uncover the expert in you – come to Esri UC 2016!
Boost your skills by attending a preconference seminar, technical workshop, paper session or demo theater presentation. Meet others in Special Interest Group and solution provider meetings. Learn something new at the Map Gallery. Do yoga. Run a 5K. Attend a party. There's even a kids fair for those next generation geographers! This is your front row seat to learn the next big thing in GIS. Don't miss it!
Register Now and Receive $400 Off
Deadline for Earlybird Registration: 15 Jan 2016
Register now for the upcoming Esri UC to take advantage of early bird pricing and keep an extra $400 in your pocket (or your company's pocket).
Don't delay — sign up today and receive $400 off your registration and first dibs on prime hotel space.