As of No GIS Road Information for Nagaland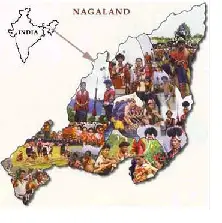 In recent news, there is no proper mapping or network database of roads for the entire state of Nagaland. It may be that entire world is enjoying the extensive road map of the world but Nagaland is lagging for behind. This was stated in the publication of 'Science and Technology Intervention in Nagaland' published by The Nagaland Science & Technology Council (NASTEC).
NASTEC  is working  to prepare road maps at district level and block level using Remote Sensing and GIS. The various datasets generated with the help of Remote Sensing and GIS are being used to prepare road information system for both the levels in the form of Atlas. The database of road information system include all types of road network, other amenity layers like health, bank, educational institutions, fire services, post office, transportation, important tourist places, government and private establishments etc.