SuperGIS Webinar Boost Your Field Productivity & Accuracy with SuperGIS Mobile Solutions
SuperGIS Webinar Boost Your Field Productivity & Accuracy with SuperGIS Mobile Solutions
25th March, 09:00 AM – 09:40 AM (Greenwich Time)
Your Local Time (http://goo.gl/HFKLbB)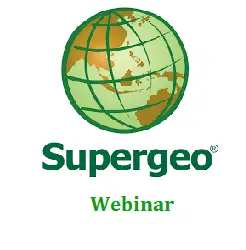 Having rugged mobile devices for multiple field tasks? With the all-in-one Windows Mobile application, SuperPad, you can make your devices even more powerful and the data more usable with rich and customized GIS tools.
Join SuperGIS Webinar and learn more about SuperPad to boost your field productivity & accuracy!
In this webinar you can
Be precise: sub-meter and centimeter level accuracy with SuperPad
Expect All-in-One mobile GIS applications
Lift field productivity by advanced menu and synchronized editing
Find your ideal in-house development team on demand
Who Should Attend?
Surveyors, GIS professionals, Analysts, Managers, and anyone who are interested in increasing work efficiency with GIS Tech
Speaker
Olivia Lin
Technical Support Engineer
Supergeo Technologies
Olivia graduated from Institute of Oceanography, NTU with the major in geophysics. With the first-line training experiences to both non-GIS and GIS users, Olivia can well assist all users to operate GIS on different platforms.