The Latest SuperGIS Server 3.2 Upgraded for Enhanced Service Management and Efficiency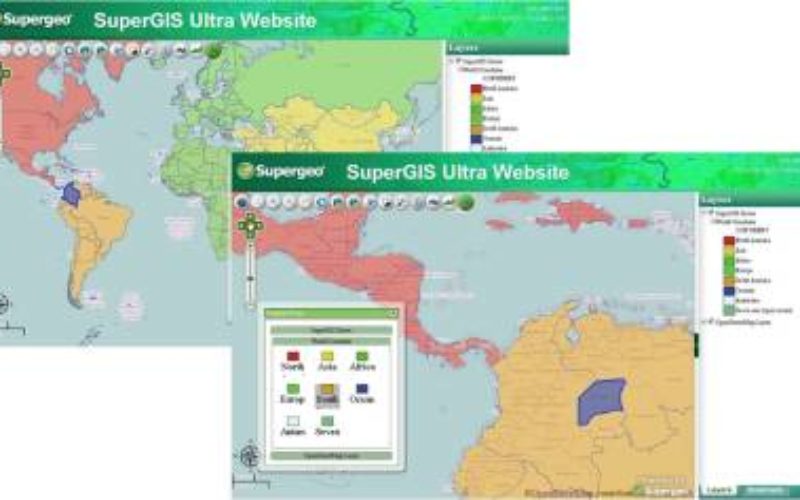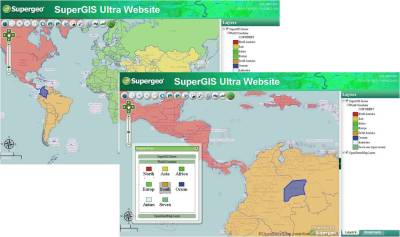 The newest version of SuperGIS Server 3.2, developed by Supergeo, is now launched to global users. The new edition provides enhanced user interface and service management workflow, to assist developers in managing the server and published services with ease.
SuperGIS Server 3.2 enables enterprises to create, manage, integrate, and publish various types of GIS services within the centralized server infrastructure. Large spatial data, images, and geo-processes can be published as GIS services and applied to unlimited concurrent users thru desktop GIS, mobile GIS, and web browsers. The ideal workflow can be established for enterprises to improve decision-making and operational productivity.
SuperGIS Server 3.2 improves the process of service publishing and management, and supplies a default basemap service to help system developers ensure successful installation and connection. Developers can get to know the manipulation process and infrastructure of SuperGIS Server by applying the default service. Meanwhile, SuperGIS Server 3.2 optimizes the server management and offers more flexible settings for generating cached maps. The production and display time of big maps can be saved significantly.
As to the front website, the whole new website applications, like JavaScript, Flex, and Silverlight, are designed with standard elements and coherent website style, increasing the professionalism and delicacy to website designs. The brand new user interface allows users to edit features by selecting symbols, giving more convenience and saving work time.
Experience to whole new SuperGIS Server, download the free trial at; http://www.supergeotek.com/ProductPage_SGS3.aspx
Online Demo: Publish GIS Data & Services by SuperGIS Server: https://www.youtube.com/watch?v=zWC5MKa8xIg
Download more web templates and sample codes at: http://sgdn.supergeotek.com/
#  #  #
About Supergeo
Supergeo Technologies Inc. is a leading global provider of GIS software and solutions. Since the establishment, Supergeo has been dedicated to providing state-of-the-art geospatial technologies and comprehensive services for customers around the world. It is our vision to help users utilize geospatial technologies to create a better world.
Supergeo software and applications have been spread over the world to be the backbone of the world's mapping and spatial analysis. Supergeo is the professional GIS vendor, providing GIS-related users with complete GIS solutions for desktop, mobile, server, and Internet platforms.
Marketing Contact:
Patty Chen
Supergeo Technologies Inc.
5F, No. 71, Sec. 1, Zhouzi St., Taipei, 114, TAIWAN
TEL:+886-2-2659 1899
Website: http://www.supergeotek.com
Email: patty@supergeotek.com