Turkey's First EO Satellite RASAT Starded Transmitting Images From Space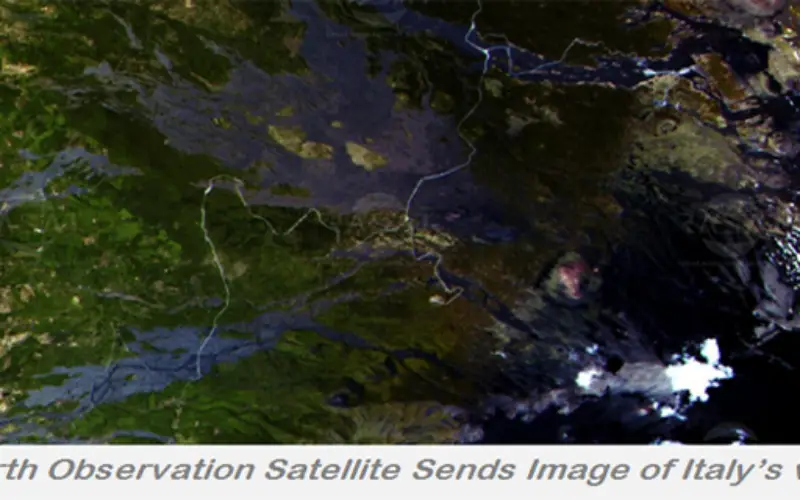 Images from different parts of the world recorded by the first Turkish made remote sensing satellite RASAT, designed, developed, tested and operated by TÜBİTAK UZAY, the space technologies research institute of Turkish Government, have been downloaded to TÜBİTAK UZAY's main ground station in the Middle East Technical University campus in Ankara, Turkey.
RASAT satellite was launched on August 17th from Russia to a polar orbit and completes one orbit around the Earth in nearly 98 minutes. The satellite orbited the earth nearly 1250 times since the launch. During the commissioning phase after launch, an additional ground station in Andoya, Norway which is operated by TÜBİTAK UZAY engineers remotely from Turkey and TÜBİTAK UZAY's main ground station in Ankara, Turkey were used.
During the tests in the commissioning phase, RASAT's new generation, state of the art homegrown satellite flight computer named BiLGE, 100 Mbit/s X-band communication system named T-REKS, and a real-time image processing module named GEZGİN, all designed, developed and tested by TÜBİTAK UZAY, were proved to perform successfully in orbit and started gathering space heritage.
Test images acquired by RASAT are used to calibrate the camera, which has 7.5 m PAN, 15 m multispectral resolution. Although commissioning and test sequences are still performed, all the modules onboard are now proven to perform as planned. Systems engineering, systems design and all the tests of RASAT satellite were performed in Turkey by the Turkish engineers and technicians of TUBİTAK UZAY. 
The satellite, which has 3 year mission lifetime, is a major milestone for the Turkish space projects. Images acquired by RASAT will be used by public and academic institutions, and the satellite will serve as a test and validation platform for Turkey's future space missions.
RASAT carries a high-resolution optical imaging system and has created thousands of 1/25,000 scale maps used for a wide variety of purposes – from monitoring wildfires to coordinating sustainable urban development. RASAT orbit is Lower Earth Orbit.
The RASAT images – several hundred thousand of them covering a total of 3.8 million square kilometers thus far – have been available to 50 public institutions, universities, and private companies. Later this year, the general public will be able to download and use the images via the Internet.
According to TÜBITAK UZAY, goals of the RASAT mission include:
• To develop space-qualified systems using current technologies and gain flight experience by succeeding in operating these systems in space.
• To meet the requirements of Turkey in the field of remote sensing as much as possible.
• To investigate the current capabilities of Turkey in the field for space technologies and to use as much as possible.
• To increase the number of qualified individuals in the field of satellite technologies.
• To meet the requirements of Turkish space industry through development of critical modules.
• To prove the space-based capabilities of TÜBİTAK UZAY to Turkey and the world.
Turkey continued its space program on Dec. 18, 2012, with the successful launch of Göktürk-2, a 400-kilogram military/civilian Earth observation satellite with even higher resolution imaging than found on RASAT.
Other Useful Details
Mission type
Earth observation
Operator
State Planning Organization (DPT)
COSPAR ID
2011-044D
SATCAT №
37791
Website
rasat.uzay.tubitak.gov.tr/about/
Mission duration
3 years

Spacecraft properties
Manufacturer
TÜBİTAK Space Technologies Research Institute (TÜBİTAK UZAY)
Launch mass
93 kilograms (205 lb)

Start of mission
Launch date
August 17, 2011, 08:12:20 UTC
Rocket
Dnepr
Launch site
Dombarovsky 370/13
Orbital parameters
Reference system
Geocentric
Regime
Sun-synchronous
Period
98.8 minutes
Posted By:
Nisha Upadhyay
GIS Resources
References: 
Space Technology Research Institute, Turkey