Webinar: How to Detect Buildings with State-of-the-art Technology of Picterra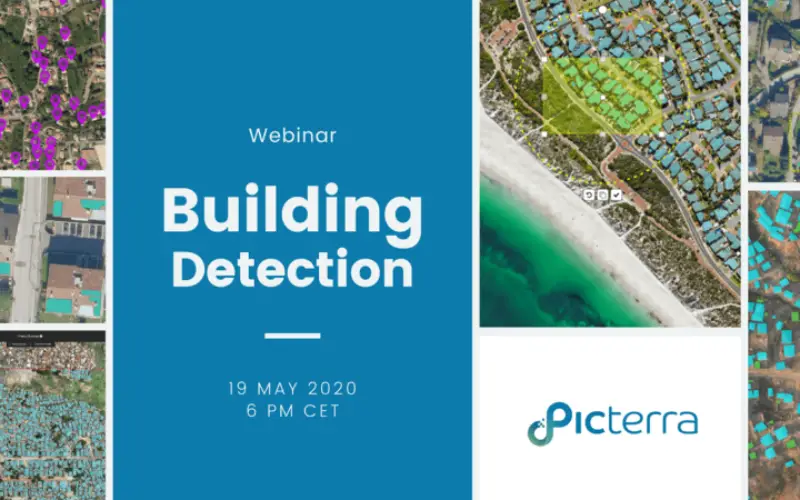 Webinar: How to detect buildings with state-of-the-art technology
The webinar will discuss Picterra capabilities in Building detection from different data sources – drone, aerial, and satellite imagery.  Local governments inspect roofs before they install solar panels, urban planners monitor city infrastructure, and NGOs map informal settlements to reach people who require humanitarian assistance.
Picterra is a perfect tool for all of the above-mentioned applications. The deep learning algorithms can detect buildings quickly and accurately. This webinar is must-attend for Picterra users, who frequently work on Picterra to detect buildings, and also who are looking for similar solutions.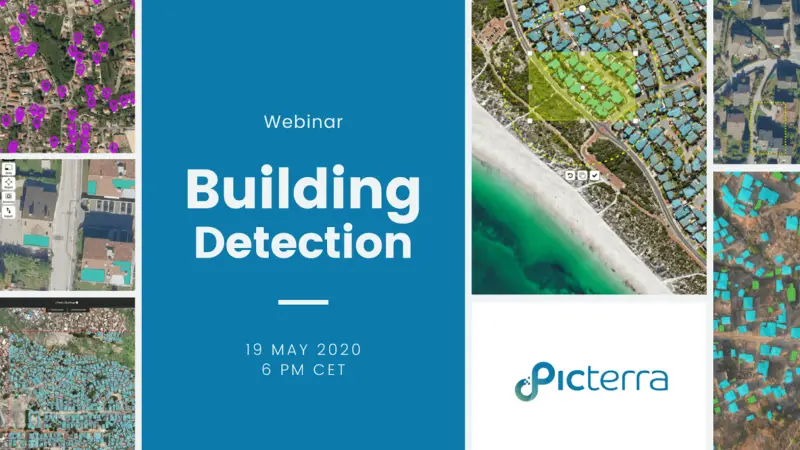 Join the webinar on Tuesday, 19 May, at 6 p.m. CET/GMT+2.
You'll learn:
Why it's so important to monitor buildings.
How satellite imagery can be used in building monitoring, and how to get the imagery.
What resolutions can be used for different applications. We will explore cases where even low-quality imagery, which can be available for free, may bring the results you need.
Real-life use cases from different places around the world.