12 Cities in India to Get Live Traffic Updates Through Google Map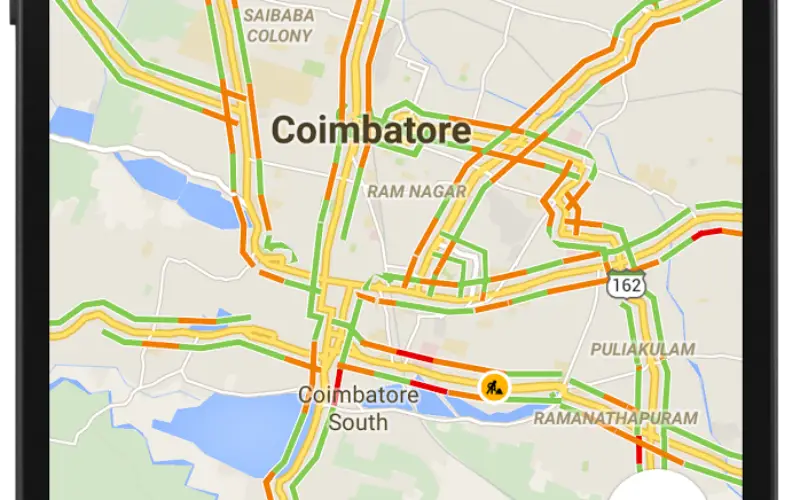 Never miss your flight or train, use Google Map to get real time traffic updates to route your drive around the traffic and save your time.
Google has launched the live traffic information for 12 cities in India. Map will show traffic around Kolkata, Coimbatore, Lucknow, Surat, Thiruvananthapuram, Indore, Ludhiana, Visakhapatnam, Nagpur, Kochi, Madurai, Bhopal.
To receive real time traffic update users has to turn the traffic layer in Google Maps (desktop or mobile application), will display routes with different colors, symbolizing different speeds of traffic on those roads. Green color indicates no traffic, orange indicates a medium amount of traffic and red alerts to you beware of heavier traffic congestion.
Google Map can also assist you to estimate your time of arrival, provided you must be in Navigation Mode.
Source – Google Blog