15 Smart City Proposals from 7 States Received By UD Ministry; Rajasthan First to Do So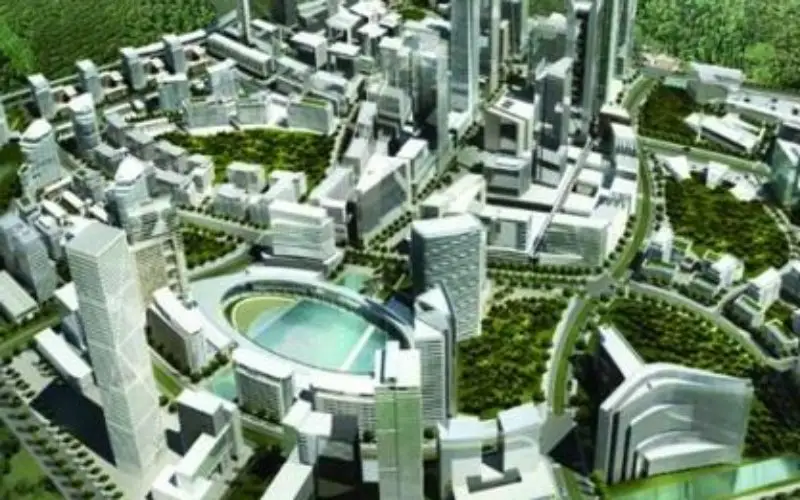 Investment of Rs.6,457 cr proposed in 4 smart cities in Rajasthan over 5 years; greenfield city near Kota
1.81 crore citizens participated in preparation of smart city proposals; 25 lakhs on MyGov.in
Proposals to be evaluated based on implementation framework, result orientation, citizen participation, SWOT analysis based strategy, city vision and goals
Rajasthan Government, the first to submit Smart City Proposals to the Ministry of Urban Development has proposed a total investment of Rs.6,457 cr over the next five years for developing  Ajmer, Jaipur, Kota, and Udaipur as Smart Cities. This includes Rs.2,403 cr for Jaipur, Rs.1,493 cr for Kota, Rs.1,300 cr for Ajmer and Rs.1,221 for Udaipur. While a greenfield city will be developed near Kota, the remaining 3 cities will undertake to retrofit based area based smart city development schemes. All four cities will implement technology-based Pan-city solutions. Under Smart City Plan for Jaipur,
Under the Smart City Plan for Jaipur, 600-acre area comprising of the walled city on either side of the axis between Badi Chopad and Choti Chopad and extended up to Albert Museum will be taken up for retrofitting including sustainable mobility corridors, smart civic infrastructure, and promotion of heritage and tourism at an estimated cost of Rs.1,583 cr. Pan City Proposals to be taken up include Multi-Modal Public Transit Operation and Management Centre with the introduction of Smart Card and technology based solid waste management and Public Information System at a cost of Rs.820 cr. Under Smart City Plan for Jaipur,
In Ajmer, retrofitting will be taken up over an area of 1,334 acres in North and West parts of Anna Sagar Lake to promote infrastructure, green building and safety and security at a cost of Rs.925 cr. Pan City Solutions for improving urban mobility and traffic & transportation management and City e-governance will be taken up at a cost of Rs.375 cr.
Smart City Proposal for Udaipur proposes Rs.880 cr investment in retrofitting of 828 acres for improving sewerage, power supply and conservation of buildings and heritage. Under Pan City Proposals, Rs.341 cr will be spent on providing intelligent Transport Management Systems and Citywide Smart Utilities.
Kota has proposed a greenfield extension over an area of 395 acres at a cost of Rs.1,045 cr besides Pan City proposals at a cost of s.438 cr for smart waste management and smart corridor.
Under Smart City Mission Guidelines, retrofitting is to be taken up over a minimum area of 500 acres of already built-up area to rectify the core infrastructure gaps. Redevelopment of a minimum 50 acres by demolishing existing built-up areas to be rebuilt with a fresh layout plan is stipulated. Greenfield development got to be over a minimum of 250 acres to ease the pressure on the existing city.
Smart City Plans for 15 cities from 6 states and Puducherry have been submitted to the Ministry of Urban Development. These were:
Rajasthan: Jaipur, Udaipur, Ajmer and Kota
Punjab: Jalandhar
Jharkhand : Ranchi
West Bengal: New Town Kolkata, Bidhannagar and Durgapur
Kerala : Kochi
Karnataka: Davanagere, Tumakuru,  Hubli-Dharwad and Shivmogga
Puducherry- Oulgaret
Tomorrow is the last date for submission of Smart City Proposals to the Ministry of Urban Development.
98 cities that have been included in the Smart City Mission have a total population of about 13 crore which accounts for 35% of total urban population in the country.
Further to the emphasis on citizen participation in preparation of smart city proposals, 1.81 cr citizens in mission cities have contributed to the same which accounts for 14% of urban population in these cities, which is statistically considered as good.
MyGov.in has been widely used for promoting citizen participation with about 25 lakh citizens contributing to formulation of proposals.
On the receipt of all the Smart City Proposals, expected by tomorrow, the Ministry of Urban Development will set in motion the second state of 'City Challenge Competition'. Under this, proposals will be evaluated based on Implementation Framework (30 weightage), Result orientation (20%), Citizen Participation (16%), Smartness of Pan City Solutions (10%), Strategy based on SWOT (Strengths, Weaknesses, Opportunities and Threats) analysis of city (10%), City vision and goals (5%), Quality of city profiling including identification of Key Performance Indicators (5%) and  Processes followed (4%).
– PIB