A New Sentinels Data Hub for the Copernicus Services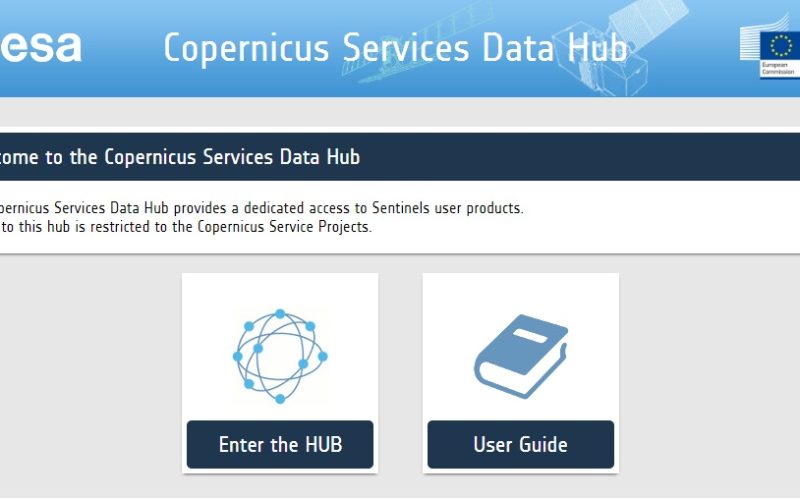 A new access point for the dissemination of the Sentinel products is in place for the Copernicus Service Project members: the Copernicus Services Data Hub.
The Copernicus Services Data Hub initially provides access to Sentinel-1 and Sentinel-2 products that have been acquired as of 1 December 2015. The Sentinel-1 historical dataset (which starts with acquisitions dated back to the 3 October 2014) will be gradually published.
About 100 Copernicus Service users registered for access to data from CSCDA have been notified via e-mail with all the information necessary for logging in.
The Sentinel-1 data offer for the Scientific Data Hub consists of:
The Sentinel-1 acquisitions zones with the related mode and polarisation are defined on a cyclic (12 days) basis in the observation scenarios.
The Sentinel-1 ground segment production baseline is described in the production scenario.
The  Sentinel-2 data offer for the Scientific Data Hub will consist of Level-1C user products.
Anyone can register online via self-registration. The self-registration process is automatic and immediate. Registration grants access rights for searching and downloading Sentinel-1 products. Sentinel-1 products are available at no cost for anybody. The data available through the Data Hub is governed by the Terms and Conditions of the use and distribution of Sentinel data, which the User is deemed to have accepted by using the Sentinel data.
Eligible users may contact the Services Coordinated Interface (eosupport@copernicus.esa.int) to request an account after registration athttps://spacedata.copernicus.eu/