AIOFM's Rapid Online Monitoring LiDAR System Steps into Its Industrialization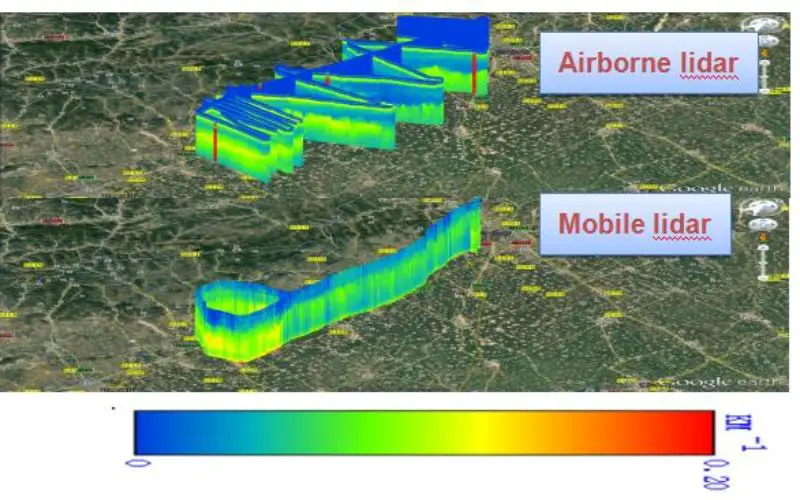 With support from special project of national major scientific apparatus "R&D and Application of LIDAR System for Spatial-Temporal Detection of Atmospheric Fine Particle and Ozone", Anhui Institute of Optics and Fine Mechanics (AIOFM), Hefei Institutes of Physical Science, Chinese Academy of Sciences, announced they have successfully developed a rapid online LIDAR system for spatial-temporal detection of atmospheric fine particle and ozone, and which is to step into its industrialization.
The new system made several broke through in multiple generic key technologies to provide reliable technological means for real-time monitoring capacity and data analysis.
Precisely the system effectively improves its cognition and changes the situation that most of high-end LIDAR devices in China are imported abroad. And the industrialization process and production line has been established in Wuxi CAS Photonics Co.,Ltd.
In order to meet different demands of targeted clients, multiple lidar models have also been developed which offer important means and high-end devices for the research on dust-haze and photo-chemical pollution in China.
Since its establishment in 2013, stereoscopic monitoring network of LIDAR for atmospheric fine particle and ozone has taken on its responsibility in Jing-Jin-Ji area.
The apparatus provides air quality guarantee and effective evaluation of emission reduction for various national activities such as Nanjing Youth Olympic Games, APEC Meeting in Beijing, Military Parade of "9.3 Victory Day" in Beijing and G20 Summit in Hangzhou, etc, as well as offers important scientific basis for governmental environmental decisions and management.