Airborne LiDAR to Throw Light on Rajgir Hill's History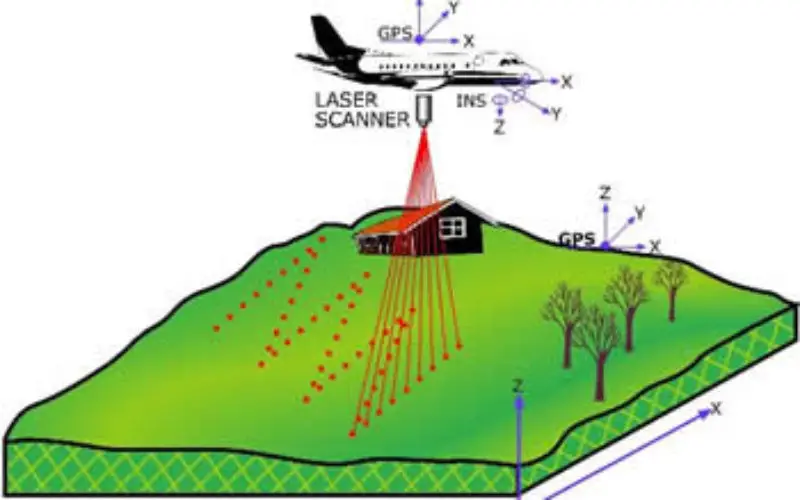 Kolkata,Nov 7, 2016- IANS – Indian archaeologists plan to deploy high-end scanning lasers on airborne platforms to survey the archaeological evidence, flora and fauna in the ancient Rajgir hills in Bihar, an area associated with Buddha.
As part of the inter-disciplinary Rajgir Archaeological Survey Project (RASP), archaeologists hope to use Light Detection and Ranging (LIDAR) which is a remote-sensing technique that uses laser light to sample the surface of the earth.
"We plan to use LIDAR for RASP. For that we need to mount the LIDAR device on drones or on helicopters and map the area. We will seek necessary permissions for that," Bijoy Choudhary, director, K.P. Jayaswal Research Institute, and executive director, Bihar Heritage Development Society, Patna, told IANS here on Monday.
RASP is a collaborative project between the society and Nalanda University in co-ordination with Bihar's Ministry of Art, Culture and Youth.
With its complex of temples and monasteries, Rajgir in Bihar's Nalanda district is one of India's most important tourist places for Buddhist pilgrims.
The city of Rajgir was the first capital of the Magadha empire. Buddha not only spent many years in Rajgir but also delivered sermons here.
His teachings were penned at Rajgir and it was also the venue for the first Buddhist Council. The region is also associated with Jainism.
According to Nalanda University Vice Chancellor Gopa Sabharwal, RASP would be the most comprehensive survey ever conducted in that region. Preliminary work has already begun, she informed, on the sidelines of the 'Xuan Zang and China-India Friendly Exchanges' seminar.
"We are going to do a grid (less than a kilometre square) map of the entire Rajgir hills and literally walk the land for archaeological evidence, flora and fauna. It involves experts from different fields and incorporates new technologies such as GIS mapping," Sabharwal said.
Other than RASP, there are discussions between the research institute and the Chinese consulate in Kolkata to work together to excavate sites in the state, mentioned by Chinese Buddhist monks Fa Hien and Hiuen Tsang in their records and travelogues.
"In the Magadhan region, there are numerous Buddhist monuments and antiquities which remain buried underground. The modern techniques of archaeological survey involving GPR (ground-penetrating radar) and LIDAR may help locate some of the monuments mentioned by the Chinese pilgrims," Choudhury said.