DARPA to Develop Ultracompact LIDAR Systems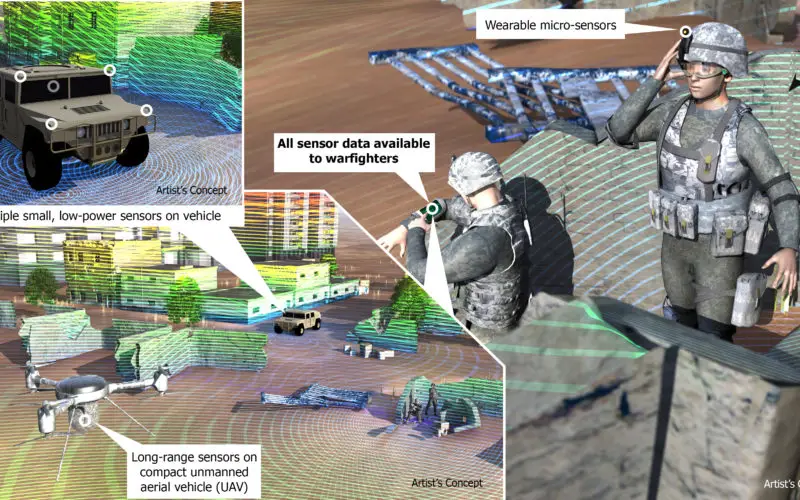 Defence Advanced Research Projects Agency (DARPA) lighter and cheaper technology to replace a large, heavy and expensive light detection and ranging (LIDAR) systems.
The primary goal of the newly-announced Modular Optical Aperture Building Blocks (MOABB) program is to develop the advanced technologies it will take to build ultracompact light detection and ranging (LIDAR) systems, which use light to image objects and their motions in the same way that RADAR systems use radio waves.
A LIDAR system beams light out and then precisely monitors the timing of reflections to map and track objects within its detection range. Unlike a camera that captures a two-dimensional rendition of three-dimensional scenes, a LIDAR system essentially captures full-fledged three-dimensional reality.
The range of applications for compact LIDAR systems that can provide real-time data on even subtly changing positions and velocities of nearby objects is enormous. One of the most coveted applications that could emerge from the envisioned program, which could extend for five years with up to $58 million in funding, is foliage-penetrating imagers for spotting hidden threats—a breakthrough that could revolutionize situational awareness in contested areas. MOABB-enabled helicopter or drone low over a lush forest canopy and be able to effectively peel back the leaves and see a sniper or a tank underneath.
Other potential applications include collision avoidance systems for small unmanned aerial vehicles (UAVs) maneuvering in tight indoor spaces, precision motor control for robotic limbs and fingers, high-capacity light-based communications and data-transfer systems, and sophisticated gaming or training modules in which LIDARs would open up new worlds of immersive experience just as GPS and motion-sensing accelerometers have done in today's systems.
The first phase of the program calls for researchers to develop the fundamental devices that will underlie the new LIDAR concept: speck-sized light-emitting and light-detecting cells capable of being readily integrated into larger arrays using typical semiconductor manufacturing processes. Phase 2 and Phase 3 of the project call for the integration of these cells into a 1 cm2 array and a 10 cm2 array comprising upwards of 100 and 10,000 unit cells, respectively.
Details about the Proposers Day can be found in a Special Notice