Airbus Defence and Space Completes First Mobile General Ground Station for NATO's Alliance Ground Surveillance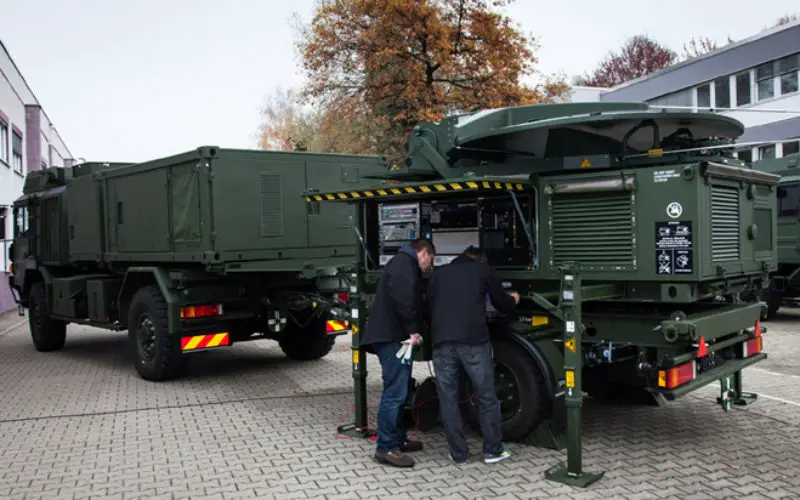 Airbus Defence and Space has completed the first of its newly developed mobile general ground stations (MGGS) for the NATO's Alliance Ground Surveillance (AGS). AGS is a NATO programme to acquire a NATO-owned and -operated AGS core capability which includes five Global Hawk unmanned aircrafts (UAV) comprising airborne radar sensors, a ground segment comprising fixed, transportable and mobile general ground stations, and a support segment.
The mobile stations will exploit radar images acquired by the Global Hawk remotely piloted aircraft via a direct or satellite broadband connection. Additionally, data from all interoperable C2ISR (Command, Control, Intelligence, Surveillance and Reconnaissance) systems operated by NATO and its member states can be received and evaluated. The exploitation results will provide information about stationary and moving objects on the ground to the local unit's commander and can be distributed as well within NATO forces.
The MGGSs are each integrated into two containers that can be transported by truck, aircraft, train or ship. NATO has ordered a total of six units, which will be delivered to its base in Sigonella on the island of Sicily, Italy, starting from the end of 2015. From there, the stations can be redeployed to NATO operating units worldwide as and when required.
Airbus Defence and Space has just presented the first mobile general ground station (MGGS) in its Friedrichshafen (Germany) premises to representatives of NATO, the 15 nations involved in the programme and the system prime contractor Northrop Grumman. The development of the MGGSs involves 11 industrial partners from Germany, the Czech Republic, Estonia, Latvia, Lithuania, the Slovak Republic and Slovenia.