Airbus Defence and Space Delivers Sentinel-1B Radar with an Accuracy of a few Millimeters for Europe´s Copernicus Radar Satellite Mission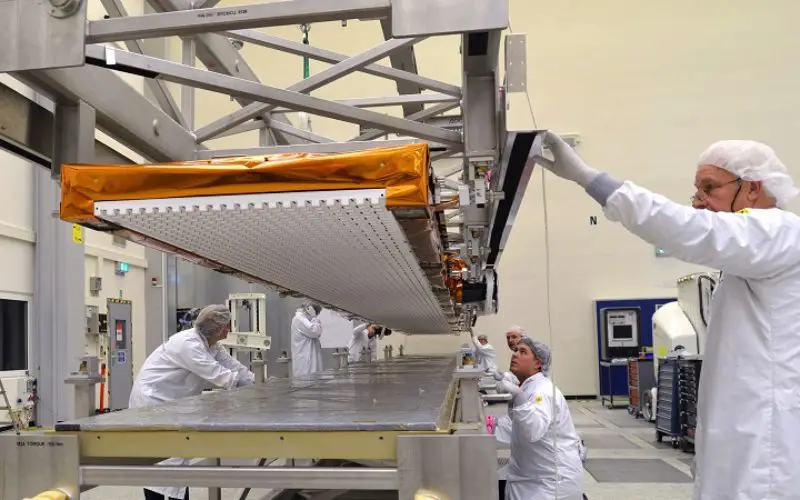 The Airbus Defence and Space built C-band radar instrument for the Copernicus Sentinel-1B satellite is now on its way to "meet" its spacecraft at Thales Alenia Space (TAS), Italy, the prime contractor for this program. After integration and testing, the satellite is scheduled for launch in 2016 to join Sentinel-1A, an identical twin of Sentinel-1B, which has been in orbit since 3 April 2014 and to date more than 6000 users have registered to access its online data products.
The heart of the Sentinel-1-mission, the synthetic aperture radar (SAR), has an active phased-array antenna measuring 12.30 metres by 0.90 metres including 560 C-band T/R Modules developed by TAS Italy. The C-band radar beam it produces can – as only one of many capabilities – determine changes in the Earth's surface with an extreme accuracy.
Airbus Defence and Space is a key player in Copernicus, an operational program led by the European Commission (EC) in partnership with the European Space Agency (ESA). The Sentinel-1 mission has been specially designed for a wide range of environmental tasks including surveillance of the maritime environment and monitoring of sea ice, oil spills, landslides and floods. It will assist in reconnaissance and operational support activities in response to natural disasters, for which the latest data is required as rapidly as possible. Airbus Defence and Space will also operate the SpaceDataHighway system (EDRS) that will provide secure and fast laser communication services for the Sentinel-1 and Sentinel-2 satellites.