Skymet Tackles Perils of Agriculture Climate Change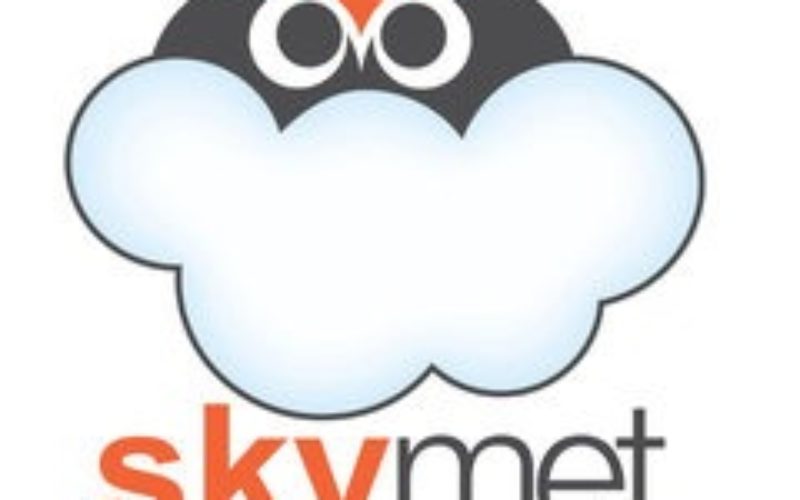 Skymet is India's foremost private and largest weather monitoring and agriculture risk Solutions Company, expert in measuring, predicting and limiting climate risk in agriculture, disaster management and energy.
Over the past 14 years starting from weather forecasting, Skymet today has morphed into a weather and agriculture risk management company. Its business ranges from sensing weather from 3500 AWS, flying drones to ascertain individual farmer loss, to making analytics for Agriculture insurance, power and banking. We seem to be moving to a special place where we provide big data and IOT solutions to provide climate change adaptations to small holder farmers through financial instruments like insurance and credit.

Skymet Weather has always tried to keep its best foot front in delivering accurate and precise weather forecast to various sectors whose services rely on weather predictions.
Skymet is backed by various services that includes
Agriculture Insurance and Reinsurance
Automated Weather Station
Skymet One
Geo-spatial and Remote Sensing Services
AgriBusiness Solutions
Weather forecasting
Agriculture Insurance and Reinsurance: Fluctuating weather patterns, attack of pests and diseases are increasingly manifesting themselves in stronger and more formidable ways. Indian agriculture is also affected by Climate change. At Skymet, we believe that crop insurance plays a pivotal role in anchoring a stable growth of the sector. Moreover, the successful launch of various Government Insurance Programs have been a pivot for Skymet's growth.
Automated Weather Station (AWS): An Automatic Weather Station (AWS) is a device which captures the live weather parameters (Temperature, Rainfall, Wind, and Humidity) of the location it is installed in. This data is further utilized consumed by insurance companies for Weather Based Crop Insurance Scheme (WBCIS) and PMFBY claim settlements.
At present, Skymet is the owner of 3500 plus AWS set up across the country. One AWS, if installed in a village can realistically cover 8000 hectares of land. If 40 percent of the land in a village is under agriculture, then 3200 hectares of agriculture land can be covered and monitored on 24-hour basis. Skymet has been increasing the number of AWS by 15 to 20% every year.
Skymet One: Skymet One is a one stop solution for all Skymet offerings: Weather forecasts, AWS observations (real time weather data); historical data; crop yield (historical, real time and forecasts); weather and crop alerts; and agriculture extension advisories. It enables any user to browse the website and make purchase through the payment window.
Geo-spatial and Remote Sensing Services: The UAVs used by Skymet are completely automatic and remote controlled and have the ability to reach a maximum of 400 m from the ground level and the area captured in by a UAV in one flight includes about 4 square kilometer. Skymet is the pioneer in the use of drones that can fly up to an hour in agriculture and presently boasts of 15 drones.
Agribusiness Solutions: As Indian agriculture is still under-computed and farmers are not so internet savvy, to overcome this, Skymet Weather has started treading the path of technology with its services. Over a period of time, Skymet will be able to disseminate advanced information directly to the farmers.
Skymet with the use of weather parameters models can help the agriculture sector provide reliable weather information for a better crop yield. Skymet uses the information and data garnered through Remote Sensing to provide AgriBusiness Solutions.
Weather Forecasting: Skymet Weather has a wide list of ex-Indian air force officials (forecasters) chaired in its office who are reckoned for their precise and correct weather predictions apart from numerous weather models. As Skymet believes in sharing the word with the world at no charge, it has always put up the available weather information on its website. Skymet Weather is the most comprehensive weather website for India along with a synchronized weather app available on iOS and Android.
Today, Skymet Weather garners 20 to 40 million page views with over 2 million users landing on to the website per month, at a growth rate of 30-40% per annum.
Skymet is India's largest weather monitoring and Agri-risk solutions company. We are the experts in measuring, predicting and limiting climate risk to agriculture
Namita Shrivastava
namita.shrivastava@skymetweather.com
Skymet Weather Services Pvt. Ltd.
Plot No 10 & 11,
GYS Heights Sector 125,
Noida- 201301(India)
This release was published on openPR.