ARSET NASA Webinar: Introduction to Remote Sensing of Harmful Algal Blooms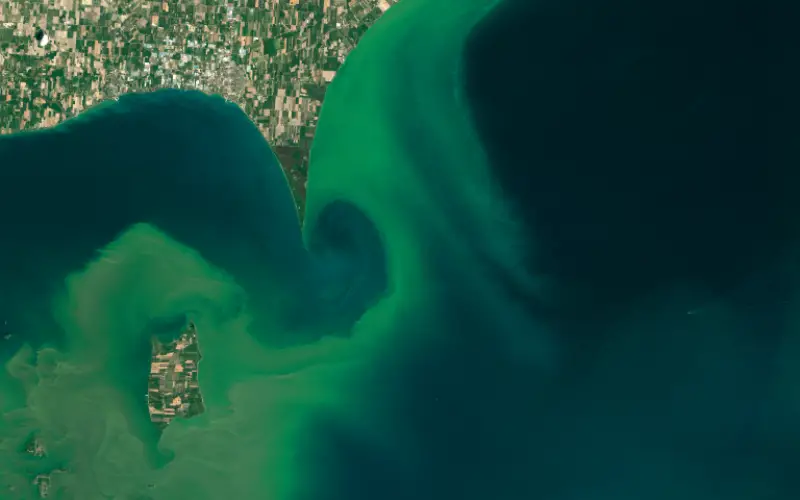 Webinar: Introduction to Remote Sensing of Harmful Algal Blooms
Dates: Tuesday, September 5, 2017 to Tuesday, September 26, 2017
Times: 11:00–12:00 and 21:00–22:00 EDT (UTC-4)
Harmful algal blooms (HABs) can have a negative impact on the ecosystem and human health. Satellite remote sensing is able to collect data frequently and over a large area to identify impaired water quality from HABs. This data can inform decision-makers on where best to put their resources for taking water samples, determine what toxins are in the water, whether they need to change or move drinking water intakes, and whether a fishery needs to be closed. Remote sensing data enables individuals and organizations to have more flexible plans for water sampling. It also leads to a more efficient and appropriate allocation of resources for protecting human health.

By the end of the training, attendees will be able to:
identify NASA's Earth Science remote sensing data products for the identification and monitoring of HABs
describe how coupled remote sensing and modeling approaches are used in decision support tools
use a selection of NASA Earth Science data tools to monitor HABs
Course Format: 
Four, one hour sessions
Sessions will be held on Tuesdays in September: September 5, 12, 19, and 26 at 11:00 a.m. -12:00 p.m. or 21:00-22:00 p.m. EDT (UTC-4)
A certificate of completion will be provided to participants that attend all live webinars and complete all homework assignments
Complete Session 2C: Fundamentals of Aquatic Remote Sensing or have equivalent experience. Attendees that do not complete prerequisites may not be properly prepared for the pace during the training.
Local, regional, state, federal, and international organizations interested in using satellite imagery for coastal and ocean applications. Governmental and non-governmental organizations in the public and private sectors engaged in environmental management and monitoring will be given preference over organizations focused primarily on research.
Course Agenda: 
Registration Information: 
There is no cost for the webinar, but you must register. Space is limited, and preference will be given to organizations listed above over organizations focused primarily on research. You will be notified by email if your registration has been approved on or before September 4, 2017.
Please register for only one session.