Bangladesh Govt to Form National Spatial Data Infrastructure (NSDI)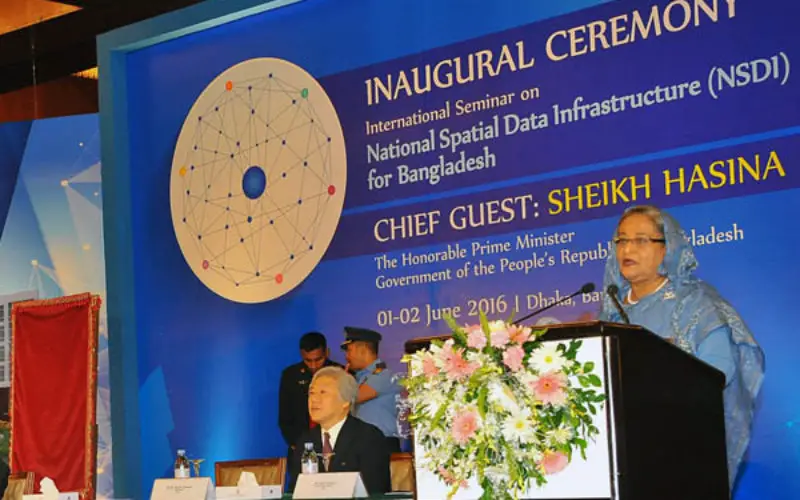 According to recent news, Prime Minister Sheikh Hasina has said her government would soon form 'National Spatial Data Infrastructure' (NSDI) to generate geo-data and digital mapping aimed at country's planned development.
Geo-data and information are essential for planned development of the country; she said necessary law and policy would also be framed to check misuse of the data and information.
Department of Survey of Bangladesh (SOB) and Japan International Cooperation Agency (JICA) jointly organized a two-day international seminar on "National Spatial Data Infrastructure for Bangladesh," aimed at constituting the National Spatial Data Infrastructure (NSDI).
Sheikh Hasina said NSDI would help development planning of the land, ensuring optimum utilization of the land. "A national committee led by the Ministry of Defense will be formed to formulate short and long term plan, fix up action strategy and provide necessary assistance to develop the NSDI," she said.
Sheikh Hasina said, once the NSDI is formed, research organizations, as well as teachers and students of various public and private educational institutions, would be able to connect with geospatial information flow without any interruption.
The Prime Minister said NSDI would play very important role for a sustainable development of the country through avoiding duality in data preparation and easing exchange of accurate and up-to-date data and information.
Source: Samakal