Bengaluru City to Have Geospatial Enabled Property Tax Information System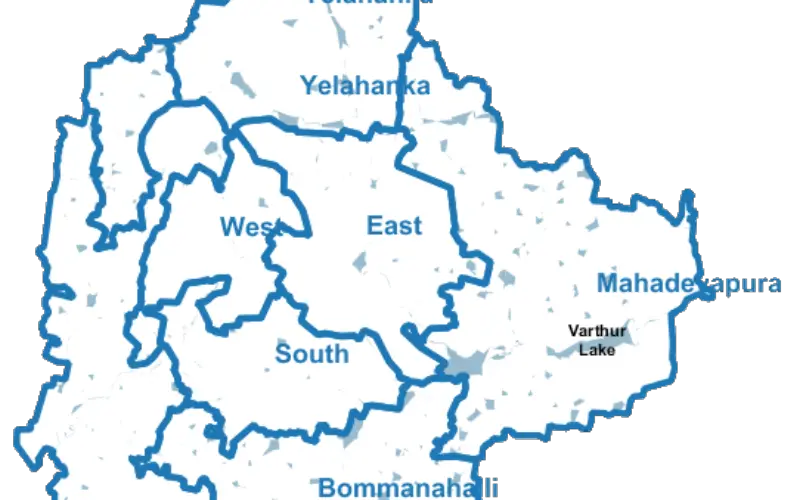 According to recent news by the Time of India, the online platform for property tax management has been set up by Bruhat Bengaluru Mahanagara Palike (BBMP) in association with the Indian Space Research Organisation (Isro) and was inaugurated by chief minister Siddaramaiah on Tuesday (December 27, 2016).
Geospatial Enabled Property Tax Information System (GEPTIS), which will be opened to the public soon, will enable the agency to track property tax collection across the city. Soon, the residents of Bengaluru will be able to know how much property tax they have paid over the years and also find out if their neighbors have paid their property tax on time.
The Bruhat Bengaluru Mahanagara Palike (BBMP) has set up a Geospatial Enabled Property Tax Information System (GEPTIS) link under the citizen services tab on its website.
GEPTIS is a BBMP Internal portal that provides comprehensive mapping of all properties within BBMP jurisdiction. System has been developed to establish a GIS based database along with specific applications and update facility relating to properties, streets with ward and zone boundaries.
It provides features to map Tax-paying properties with unique PIDs (Property Identifiers) and associate up-to date Property Tax collection details as layers of information on GIS map. The system becomes necessary to improve efficiency in assessing expected revenue collection, information on defaulters, comprehensive view of property usage, properties not yet into Tax net etc. Up on registering with the GEPTIS, one can find property records by entering the owner's name, address and Property ID number.
With an aim to establish public participatory system, GEPTIS provides functionalities to Citizen for viewing their properties on GIS Map. Citizen to complete one-time registration to get access to the system and then may view property details. Optionally citizen may submit feedback to Revenue Department about any corrections to mapping and about changes to the property details with regard to usage such as commercial use vs residential use.
BBMP has records for 18.9 lakh properties in Bengaluru and it is estimated that the numbers are much more. The GEPTIS' dashboard displays the current year's total tax amount, which is Rs 3,151.23, according to the report.
The property will be displayed on a map that contains its geographical details. If a property is marked in green, then the owner has paid his/her property tax since 2009. If the owner has defaulted even for one year, the block turns pink. A deep pink suggests that the property owner has been a long-term defaulter, the TOI report says.