Climb the Mount Everest with Google Street View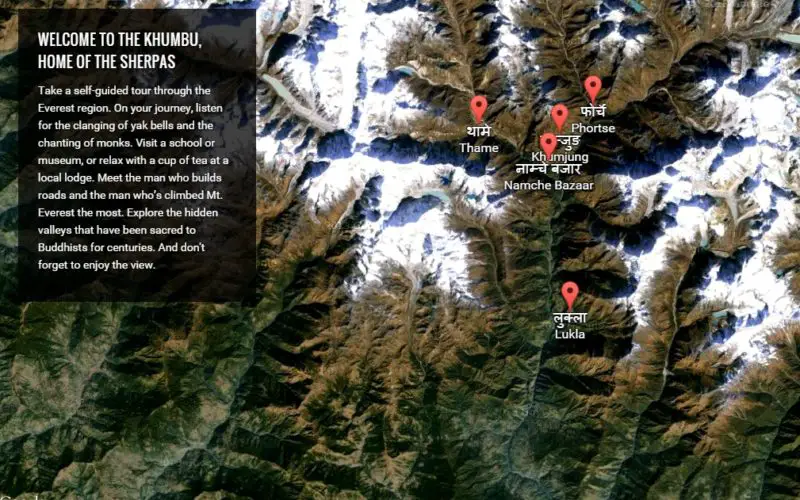 Google has added the Khumbu region of Nepal, famously known as the Mount Everest region, to its Street View with extensive mapping and photographs.
Google has now taken street view to one of the most sought after parts of the world, which is the Mount Everest region. It is most unlikely that most of us would get a chance to travel to the Khumbo zone Of Nepal, also known as Everest Region — however, Google has made it possible to get a better idea of the region with the help of Street View Technology.
Google is creating the Street View of the region in collaboration with Apa Sherpa, holds the highest record for climbing Mount Everest 21 times.
Mr. Sherpa along with the help of Story Cycle, a Nepal-based nonprofit organization and Google, photographed and mapped the region during a 10 day trek.
The virtual trek will allow viewers to get as close to Mount Everest as the Gorak Shep, the village that is nestled along the edge at an elevation of 5,164 meters.
Visit the Everest Region of Nepal, homeland of the Sherpa people. Explore the Khumbu