Cyient Collaborates with Amdocs to Implement Geographical Information System as Part of Netlink Trust's Next-Generation B/OSS Project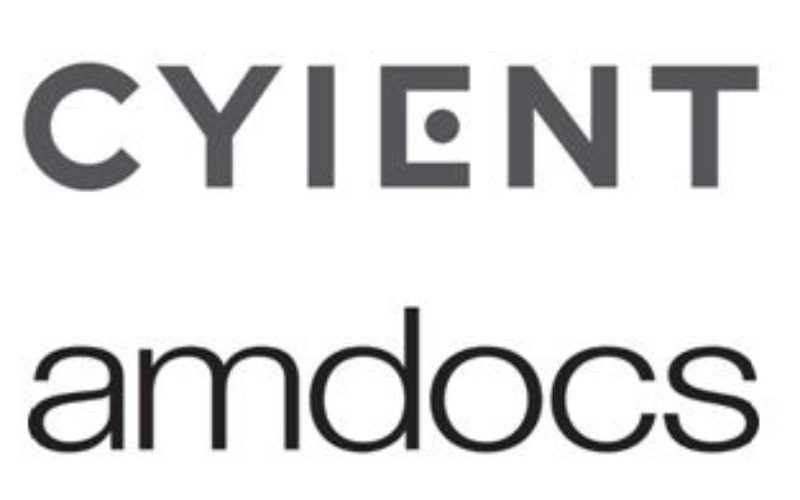 Joint solution will accelerate fiber connectivity rollout, reduce fault repair and outage time, and improve service quality
Singapore, April 04, 2017 – Cyient, a global leader in communications engineering and service management assurance services and solutions, today announced that it is collaborating with Amdocs to implement GE's Geographical Information System (GIS), Smallworld, as part of the Next-Generation Business/Operations Support System (NGBOSS) project for NetLink Trust. The NGBOSS project aims to improve the user experience for NetLink Trust's customers with faster deployment of new fiber networks while reducing fault repair and outage times, as well as delivering improved service quality.
As part of the overall solution, Amdocs will deliver a comprehensive BSS/OSS suite that includes an online portal, billing, order orchestration and service order management, workforce management, and service assurance components. Amdocs will assume the role of solution provider and will also act as the prime system integrator of third-party software and hardware. Cyient will install and configure GE Smallworld 5.1 GIS, enabling NetLink Trust to plan and design modules to model Fiber to the x (FTTx), including homes and businesses. The project includes end-to-end operations support planning, operations, fulfillment and assurance teams, consolidation, as well as migration of the business processes and network data from existing systems to new systems without disturbing the current operations. Ongoing maintenance and support of the GIS subsystem/component will also be provided by Cyient in the effort to ensure that the implemented solution continues to provide NetLink Trust's customers with an uninterrupted service.
"This is an exciting project for Cyient as we further strengthen our partnership with Amdocs," said Sanjay Krishnaa, Senior Vice President, Communications and President Asia Pacific, Cyient. "Cyient's GIS end-to-end solution capabilities aim to enable NetLink Trust to effectively plan, design and deploy a next-generation fibre network for its customers.
"Amdocs next generation B/OSS and Cyient's implementation of the Geographical Information System will fully automate NetLink Trust's service ordering and delivery processes, ensuring a superior customer experience for broadband service providers and end users," said Weiming Li, Vice President and Customer Business Executive at Amdocs.
About Cyient
Cyient (Estd: 1991, NSE: CYIENT) provides engineering, manufacturing, geospatial, network and operations management services to global industry leaders. Cyient leverages the power of digital technology and advanced analytics capabilities, along with domain knowledge and technical expertise, to solve complex business problems.  As a Design, Build and Maintain partner, Cyient takes solution ownership across the value chain to help clients focus on their core, innovate, and stay ahead of the curve.
Relationships form the core of how Cyient works. With nearly 14,000 employees in 21 countries, Cyient partners with clients to operate as part of their extended team, in ways that best suit their organization's culture and requirements. Cyient's industry focus includes aerospace and defense, medical, telecommunications, rail transportation, semiconductor, utilities, industrial, energy and natural resources.
For more information, please visit http://www.cyient.com/.
Follow news about the company at @Cyient.
About Amdocs
Amdocs is the market leader in customer experience software solutions for the world's largest communications, cable, entertainment and media service providers. For more than 30 years, Amdocs solutions, which include BSS, OSS, network control, optimization and network functions virtualization, coupled with professional and managed services, have accelerated business value for its customers by simplifying business complexity, reducing costs and delivering a world-class customer experience.
The Amdocs portfolio enables service providers to capture the world of digital immediacy by operating across digital dimensions to engage customers with personalized, omni-channel experiences; creating a diversified business to capture new revenue streams; becoming data empowered to make business and operational decisions based on insight-based and predictive analytics; and achieving service agility to accelerate the fast rollout of new technologies and hybrid network services.
Amdocs and its more than 25,000 employees serve customers in over 90 countries. Listed on the NASDAQ Global Select Market, Amdocs had revenue of $3.7 billion in fiscal 2016.
Amdocs: Embrace Challenge, Experience Success.
For more information, visit Amdocs at www.amdocs.com.