Fundamentals of Satellite Remote Sensing for Health Monitoring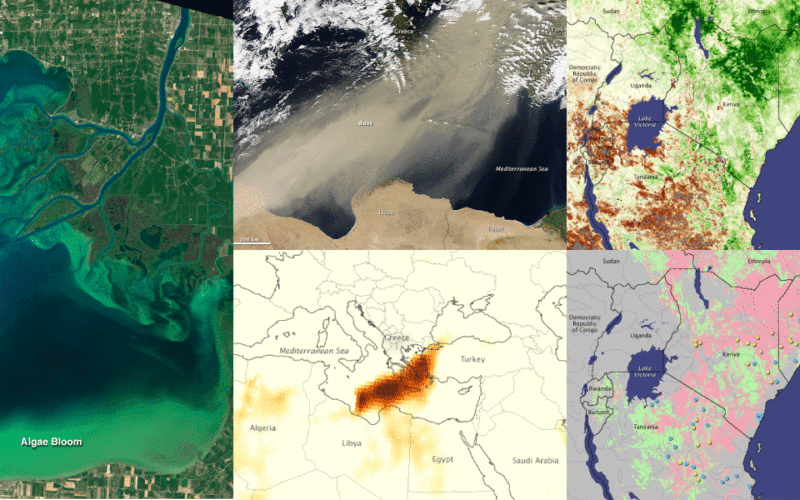 NASA ARSET Training: Fundamentals of Satellite Remote Sensing for Health Monitoring
02 Jun. 2016 to 30 Jun.
Times: 10:00-11:30 a.m. and 3:00-4:30 p.m. EDT (UTC-4)
Predicting and monitoring disease outbreaks and environmental health events are vitally important to public health and safety. NASA Earth Science resources can benefit decision-makers looking to apply remote sensing data within the health community.
This introductory webinar course will provide an overview of environmental parameters available from NASA Earth Science useful for monitoring and predicting health for decision support. There are many different data sets and sources from different satellite missions, sensors and models, and sessions will outline their features, strengths and limitations. It will also cover easily accessible NASA data, web-based tools, analysis, visualization and examples of data usage.
Course Format
Five 1.5 hour sessions, each held two times a day to allow for national and international participation in different time zones:

Session A: 10:00-11:30 a.m. EDT (UTC-4)
Session B: 3:00-4:30 p.m. EDT (UTC-4)

Sessions will be held every Thursday, June 2, June 9, June 16, June 23, and June 30.
A certificate of completion will be provided to participants that attend all five webinars, as well as complete all homework assignments.
Learning Objective
Attendees will learn how to use and apply NASA remote sensing data for health applications.
Prerequisites
This introductory course requires no previous remote sensing experience, but knowledge of health data and environmental data will be important.
Intended Audience
This course is aimed at health researchers, health policymakers, ministries of health staff, and the general public.
Registration Information
This webinar is free, but you must register below. Space is limited and preference will be given to agencies listed above. Please only sign up and attend a single session. You will be notified by email if your registration has been approved on or before May 31.