Geovation Water Challenge Launches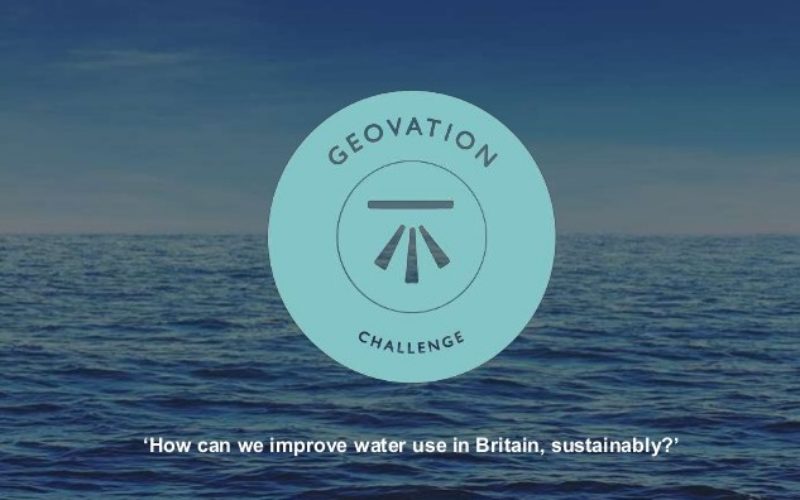 Funding for innovation that improves our relationship with water.
Ordnance Survey's ninth Geovation® Challenge launched on 1 December, and sees Britain's mapping agency offering development funding and places on its Geovation programme for ideas that can improve our relationship with water.
Individuals, start-ups and existing businesses and organisations are invited to submit their innovative ideas on how to improve the way we use and manage water between now and 27 January 2016. Ideas identified as possibly having the highest impact will be invited to a Geovation Weekend Camp from 4-6 March 2016, where the innovators will be asked to work on transforming their idea into a prototype venture. Those selected to receive funding or a place on the Geovation Programme will be announced at the end of this Camp.
Chris Parker, Ordnance Survey's Geovation Challenge Manager, says: "Geovation is a test of resilience and humanity's ability to tackle real issues head on. We look for ideas that can work locally and then be scaled, potentially globally. Past Geovation Challenges have encouraged healthier lifestyles, helped businesses run greener and improved tourist experiences, neighbourhoods, transport infrastructure and the way Britain feeds itself. Now we turn to our relationship with water and how geography, data and design thinking can be used positively to address issues. These focus on there being too little water, too much of it, its quality, an ageing infrastructure which will need to adapt to future pressures, and the ways we use and consume water in our homes and workplaces."
Ordnance Survey is joined on this Geovation Challenge by partners DEFRA and the Environment Agency (whose joint release of 8,000 open data datasets coincides with this challenge), Esri, Open Geospatial Consortium, Southern Water, Springwise and United Utilities.
The Rt Hon. Liz Truss MP says: "I grew up believing that we can live well and take care of resources and the world around us. This process has never been straightforward, but we have gradually learnt more and more about the environment and how we can help it to thrive. We have an opportunity today and over the next year to build a new approach for the decades ahead that will continue to improve our environment. By releasing this open data and supporting the Geovation Challenge, DEFRA is demonstrating its commitment to equipping people and businesses in their decision-making, as well as enabling developers to design powerful new applications."
For the full list of issues and how to submit an entry, visit: https://geovation.uk/challenge/