GIS Resources Magazine (Issue 3 | September 2021): Geospatial Technologies for Utilities Mapping & Monitoring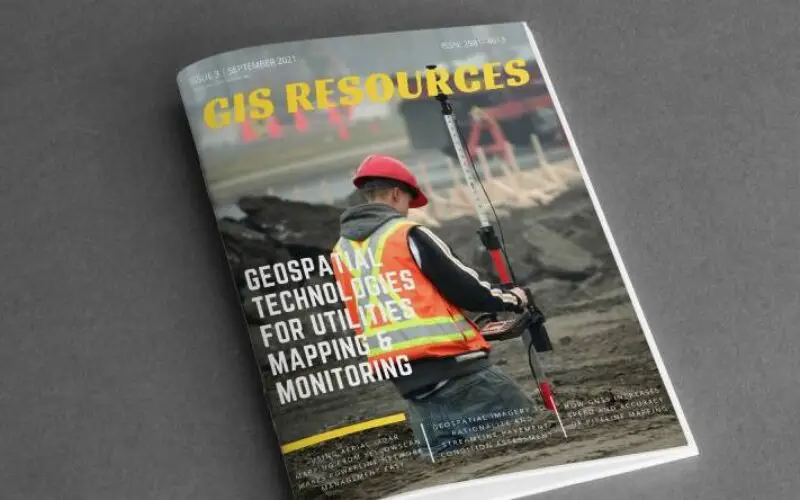 GIS Resources is pleased to announce the release of its 3rd edition (September 2021) of the print and digital magazine. The edition titled "Geospatial Technologies for Utilities Mapping & Monitoring."
Electricity, Transportation, Water, Communication, Drainage, Sewerage, Housing are some utilities that have now become essential for human existence, growth, and livelihood. Traditionally data about these utilities existed on analogue maps generated by arduous survey methodologies. With the advent of digital technology, and in this context Geospatial Technology, the world has the ability to create, maintain and disseminate data and information pertaining to Sector-specific and encompassing utilities. Utilities can now be continually mapped, managed and monitored and their information disseminated using the whole gamut of Geospatial Technologies.
Utilities mapping and monitoring using Geospatial Technology will not only preserve the data but also help in future upgradation and expansion of these utilities.
Following are the articles published in this edition:
Geospatial Imagery to Rationalize and Streamline Pavement Condition Assessment by Dr Frank de Morsier, Co-founder and CTO, Picterra
How GNSS Increases Speed and Accuracy of Pipeline Mapping by Nicholas Duggan, Fellow of the Royal Geographical Society, A Chartered Geographer (specializing in GIS) and a writer, and an experienced user of Esri software.
1 Day to 1 Hour for Cell Tower Inspection in Cameroon by Pix4D
Using Aerial LiDAR Mapping from YellowScan Makes Power line Network Management Easy by Morgane Selve, Marketing Manager, YellowScan
Staking a Straight Line on the Open Plains by Nick Klenske, A writer and an enthusiast about science, technology, and innovation
Interview of Co-founders of Hella Infratech.
Also Read –
GIS Resources Magazine (Issue 1 | March 2021): UAV Mapping for Land Record Modernization
GIS Resources Magazine (Issue 2 | June 2021): Geospatial Technologies for the Management of Urban Civic Issues