GIS Resources Magazine (Issue 3 | September 2023): Geospatial Technologies for Climate Change Mitigation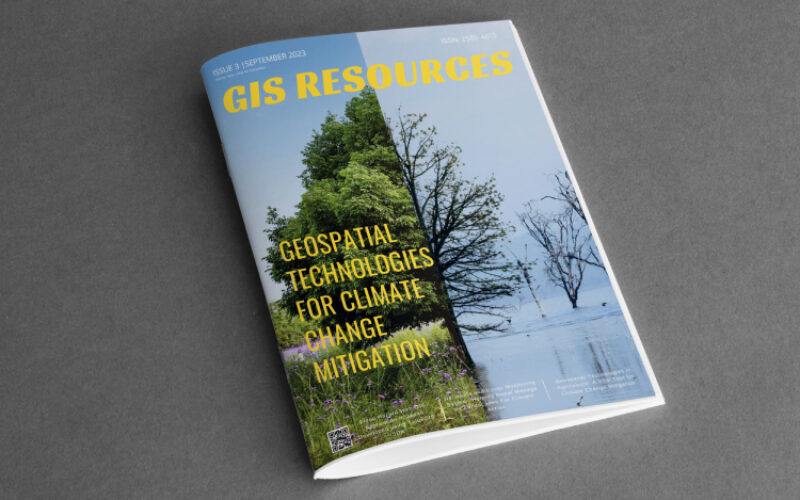 GIS Resources is pleased to announce the publication of its 3rd edition (September 2023) of the print and digital magazine. The edition is titled "Geospatial Technologies for Climate Change Mitigation."
Amid the growing climate crisis, geospatial technologies have emerged as powerful tools to drive climate change mitigation efforts. These technologies, including geographic information systems (GIS), remote sensing, and global positioning systems (GPS), are at the forefront of our fight against climate change.
One of the primary advantages of geospatial technologies is their ability to monitor environmental changes with remarkable precision. Satellites equipped with remote sensing instruments provide valuable data on temperature fluctuations, land use changes, and natural disasters. This data is invaluable for understanding climate change impacts and formulating effective mitigation strategies.
Furthermore, GIS technology is indispensable for sustainable land-use planning and disaster risk reduction. By analyzing spatial data, governments and organizations can make informed decisions about infrastructure development, reducing vulnerability to climate-related hazards.
The G20 Climate Declaration underscores the significance of geospatial technologies in the global effort to combat climate change. It commits member nations to collaborate in harnessing these technologies to support climate resilience and adaptation.
Geospatial technologies are our guiding light in the fight against climate change. Their ability to provide data-driven insights and support informed decision-making is unparalleled. With the G20's backing, we are poised to leverage these technologies to chart a sustainable course forward in our battle against climate change.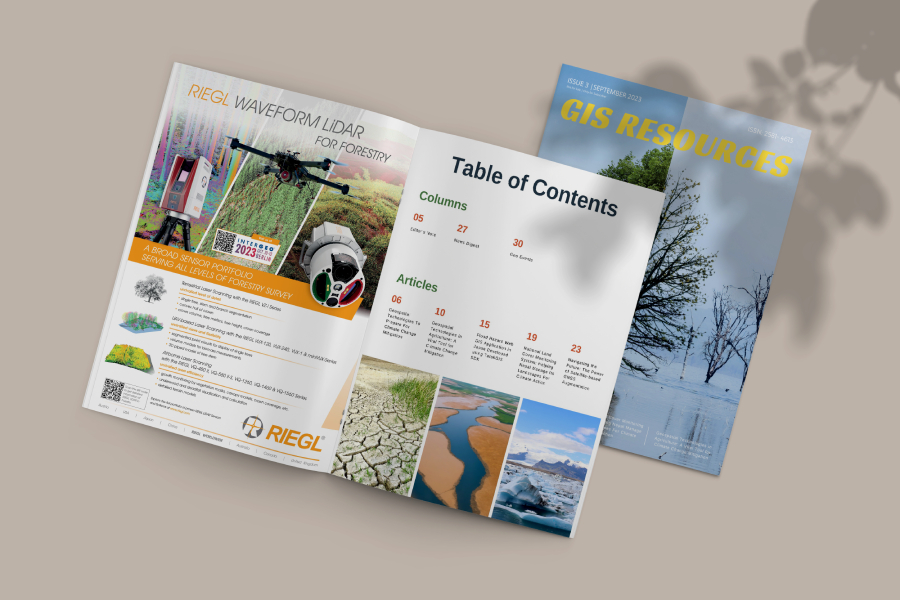 The following are the articles published in this edition:
Click to Download the Full PDF
---
Also Read –
GIS Resources Magazine (Issue 2 | June 2023): Geospatial Technologies for Nation Development Contribution