New Remote Sensing Handbook Published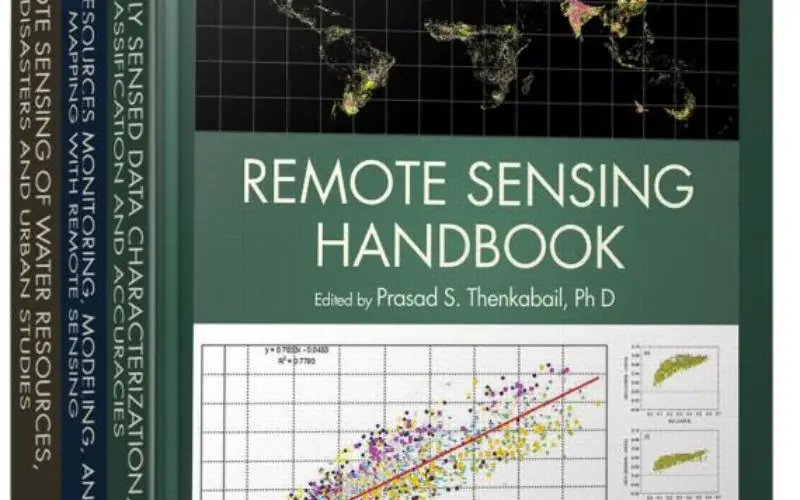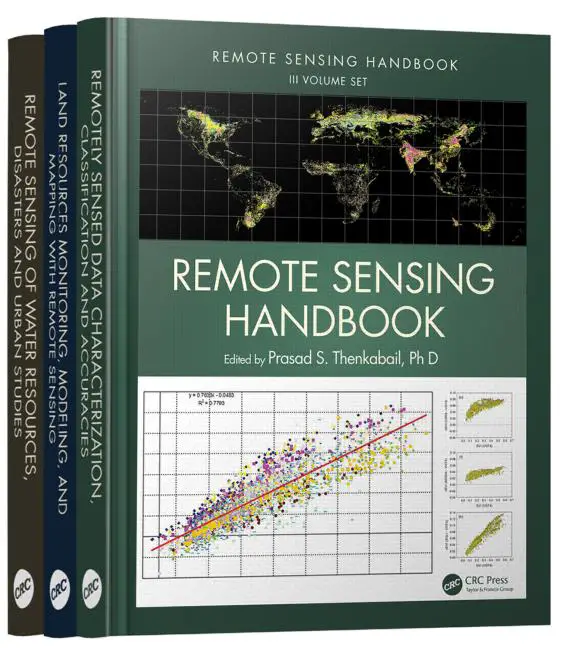 A newly published, three-volume "Remote Sensing Handbook" is a comprehensive coverage of all remote sensing topics written by over 300 leading global experts. With 82 chapters, and more than 2000 pages, the handbook is a reference for every remote sensing student, professor, scientist, professional practitioner and expert. The technical handbook includes up-to-date examples of successful projects and case studies, and explains in detail, state-of-the-art space-borne, airborne and ground-based remote sensing systems.
The "Remote Sensing Handbook" was edited by Dr. Prasad S. Thenkabail of the U.S. Geological Survey. Thenkabail, an international expert in remote sensing and Geographic Information Systems, described the handbook as, "a complete knowledge base about the evolution and history of remote-sensing science over last 50 years, the current state-of-the-art of its science and technology, and a future vision for the field."
Volume one of the Remote Sensing Handbook, "Remotely Sensed Data Characterization, Classification, and Accuracies" describes the utility, methods and models used in analyzing a wide array of remotely-sensed data from a wide array of space-borne to ground-based platforms, and discusses various applications in depth. Leading experts on global geographic coverage, study areas, and various satellites and sensors contributed to this handbook.
Volume two of the Handbook, "Land Resources Monitoring, Modeling, and Mapping with Remote Sensing" provides a comprehensive theoretical and practical coverage of remote sensing applied to land resources, including vegetation and biomass, croplands, rangelands, phenology and food security, forests, biodiversity, ecology, habitats, land use/land cover, carbon, and soils.
Volume three, "Remote Sensing of Water Resources, Disasters, and Urban Studies" is an extensive and comprehensive coverage of myriad topics pertaining to water resources, disasters, and urban areas such as hydrology, water resources, water use, water productivity, floods, wetlands, snow and ice, nightlights, geomorphology, droughts and drylands, disasters, volcanoes, fire, and smart cities.
The three-volume Remote Sensing Handbook is available from the publisher or your local bookseller.