Global Mapper 17.1 Released with Improvements to Map Publishing and Analysis Tools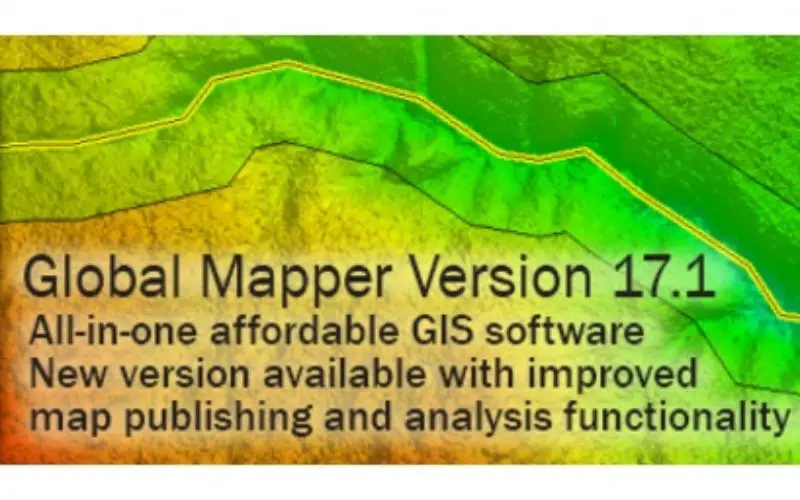 Hallowell, Maine – February 2, 2016 – Blue Marble Geographics (bluemarblegeo.com) is pleased to announce the availability of Global Mapper version 17.1. This intermediate upgrade to the version 17 release offers an array of new and updated features and functions for both the standard software as well as for the optional LiDAR module. Noteworthy enhancements include a new perpendicular profiling tool for creating a series of lateral cross-sectional views of terrain or point cloud data spaced along a defined path; a feature template function for efficient and accurate data collection; improved Map Layout options including coordinate grid display and geospatial PDF export; and for LiDAR Module users, an innovative Custom Feature Extraction Tool for manually creating a series of points as part of a custom area or line feature and for extracting the feature to a custom 3D line or polygon.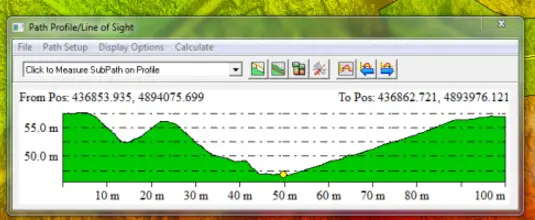 Blue Marble's geospatial data manipulation, visualization and conversion solutions are used worldwide by thousands of GIS analysts at software, oil and gas, mining, civil engineering, surveying, and technology companies, as well as governmental and university organizations.
Global Mapper is an affordable, powerful, yet easy-to-use GIS application capable of displaying, analyzing, and exporting virtually every type of geospatial data. The software offers intuitive tools for creating, converting, reprojecting, editing, cropping, tiling and mosaicking datasets of any size, and it provides a surprising array of powerful analysis tools, including watershed and terrain analysis, raster calculation, and volumetric measurement. Continuing Global Mapper's rapid, customer-focused development strategy, version 17.1 introduces a wealth of new functions as well as numerous improvements to the existing tools.
In the version 17.1 upgrade, improvements continue to be made to the Map Layout function, which was first introduced in version 17. In the latest release, a custom layout can be saved as a geospatial PDF, a coordinate grid or graticule can be added to the layout, and the display of the scale bar can be customized.
The recently introduced multi-view map display now allows different layers or data types to be viewed side-by-side within the interface. The multi-view display also supports the display of the Path Profile in a docked window offering a unique cross-sectional perspective of any 3D data. The Path Profile tool has been enhanced to include perpendicular profiling functionality, in which a series of spaced profile views can be created perpendicular to a drawn or selected line feature.
For efficient digitizing and feature creation, version 17.1 introduces a new Feature Template function, which allows a complete attribute table along with default attribute values to be associated with a layer. This templating tool also allows a finite list of acceptable values to be assigned as a well as a flag indicating that a particular attribute is required before the feature creation process can be completed.
"Each minor release of Global Mapper includes updates and improvements to tools introduced in the major release," stated Blue Marble's President, Patrick Cunningham. "I am really excited about the enhancements to map publishing and multiple view display and the new feature extraction tool is a great enhancement for the Lidar Module."
For users of the Global Mapper LiDAR Module, the 17.1 release provides an innovative new tool for extracting accurate 3D lines and area features from a point cloud. Utilizing the new perpendicular profiling function, a series of points can be placed in successive profile views along a defined path. When connected, these points are used to create such 3D features as curbs, utility cables, pipelines, drainage ditches, or building rooflines from high-resolution point cloud data.
Blue Marble Application Specialists will be conducting a live webinar on Thursday, February 25 during which they will showcase the highlights of this release. This hour-long presentation is scheduled to begin at 2:00 pm (U.S. Eastern Time) and it will provide an opportunity to both see the latest tools and to ask questions about the new functionality. Space is limited and registration is required so be sure to sign up today. To register, visit: http://bit.ly/1nKy8QV
For a complete list of new features and enhancements or to download a trial copy of Global Mapper v17, visitwww.bluemarblegeo.com/products/global-mapper.php.
###
About Blue Marble Geographics: Blue Marble Geographics of Hallowell, Maine is a leading developer and provider of software products and services for highly accurate geospatial data conversion solutions. Blue Marble is known for their coordinate conversion and file format expertise and is the developer of the Geographic Calculator, GeoCalc SDK, Global Mapper, LiDAR Module for Global Mapper and Global Mapper SDK. The company has been writing GIS software tools and solutions for over twenty years and currently serves hundreds of thousands of users worldwide.