GNSS: The Foundation of Precision Applications in Ag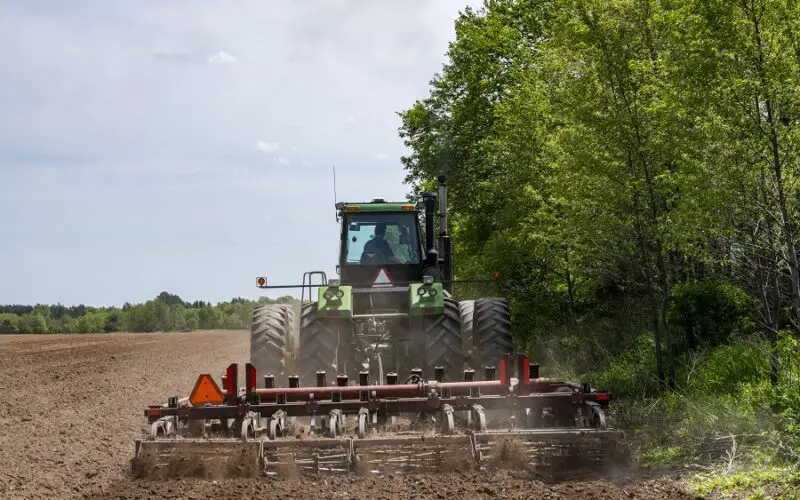 ---

---
GNSS positioning is used in a wide range of applications and has become the foundation for precision agriculture. From surveying & mapping, to transportation & navigation, even construction, automotive and telecommunications – the technology behind precise positioning across all of these industries has become a necessity to many farmers looking to capitalize on efficiency.
GNSS, Global Navigation Satellite System, consists of several hundred satellites continuously orbiting the Earth. Each of these satellites broadcasts position data including timing, location parameters and other navigation information to a GNSS receiver. A GNSS receiver then inputs this information and calculates a rough 3-D position for its current location on Earth.
A tractor using a GNSS receiver for guidance needs at least four GNSS satellites to acquire the data needed to calculate its position. The more satellites the GNSS receiver has available to obtain signals from, the faster and more accurately it can compute its position, providing more robust and reliable positioning performance. It will be even more accurate when receiving GNSS real-time correction signals, which are necessary to get the tractor lined up year after year within a few centimeters of accuracy. Without real-time GNSS corrections data, a tractor's guidance system accuracy can only be about 5-10 meters. This can cause errors in precision and accuracy of the tractor, costing time and money.
Precision agriculture is dependent on receiving accurate GNSS signals sent to a receiver that can deliver robust, reliable positioning performance. Top priorities for precision agriculture farms such as planting seeds in the same spot as previous years or applying exactly the right amount of materials to a field, heavily relies on corrections. Correction services deliver precise positioning, a technique that corrects GNSS system errors, and provides the highest level of position accuracy.
Benefits of Correction Services
Knowing precisely where a farmer is in the field is the basic requirement for all precision agriculture applications including variable rate, section control, yield mapping, etc. But how does the system know where it is with precision and accuracy?
As said above, standalone GNSS positioning without using correction signals provides horizontal accuracy typically within several meters. Correction signals are required in precision agriculture applications to unlock the full potential of features and maximize the return on investment (ROI) of the overall solution. Only when leveraging high-accuracy correction services, is horizontal accuracy improved to within 2.5cm – which helps a farmer's business scale. Precision agriculture helps farmers save on extremely high input costs (e.g. – fuel or fertilizer), shorten the time spent in the field, which in turn can ease the pressure of persistent labor shortages, and also help maximize production yields while at the same time minimize the environmental impact. Precision agriculture with high-accuracy positioning has never been more impactful in times of high costs and growing food demand.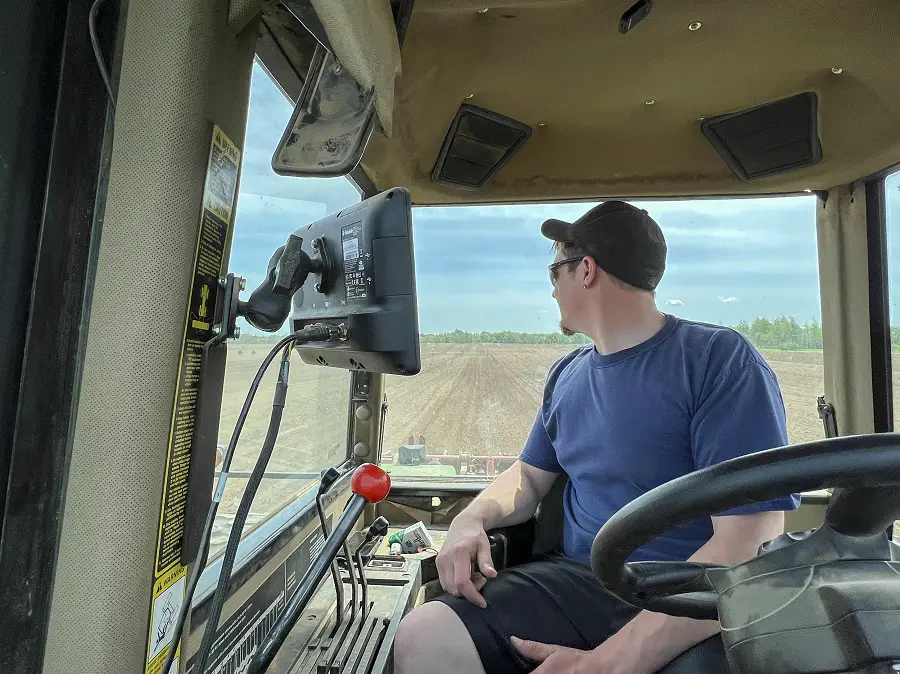 How to Decide Which Correction Service is Right for a Farm
There are several options on the market, so how do farmers know which correction service is right for their farm?
When evaluating the need for precision-based capabilities, considerations should include the crop and seeding type, farming practices, correction signal coverage, necessary equipment and simplicity of use – as well as the type of terrain being farmed and when farming operations occur during the day (or night).
There are a growing number of readily available correction service options scalable to just about any size farm, but that doesn't mean one size fits all. For farmers, whether they're in the Land Report Top 100 or working the family farm, understanding the pros and cons of various GNSS correction services goes a long way in maximizing the return on a precision ag equipment investment.
It's no secret that high-accuracy precision is the name of the game when planting seed, because of the inherent need to precisely control seed spacing and depth as well as a minimum pass-to-pass overlap, so utilizing a service with centimeter-level services is critical. For instance, Trimble CenterPoint RTX correction service delivers high-accuracy GNSS positions, repeatable to within just 2.5 centimeters. In accessing most available satellites, this service provides greater positioning availability, even in challenging environments such as tree lines, gullies and along contours where much of farming takes place. Trimble RTX optimizes both time and satellite-delivered corrections to ensure repeatable accuracy in auto-guided machines used in precision farming.
The Value of Trimble RTX Correction Services
Trimble correction services enable an efficient coverage of swaths or rows to distribute seeds or crop inputs exactly where they're needed. By harnessing an abundance of data from global satellite positioning systems, a farmer achieves minimal overlap and optimum spacing between rows. The advanced technology is delivered worldwide with total accuracy and initialization times ranging from 2-20 minutes depending on GNSS receiver type – with most of North America converging within two minutes. No other satellite-delivered correction service performs better when it comes to centimeter-level accuracy. Trimble's reliable uptime means that dropped signals and disruption can be left with previous seasons.
Simplicity and ease of operation are inherent to Trimble's satellite-based corrections, making them an appealing option and distinctly better performing solution over contemporary cellular-based services. The GNSS receiver is neatly affixed to the tractor and ready to go when the farmer is. This reduces complexity and single point of failure which results in less time wasted for equipment maintenance. The Trimble RTX correction signal is available 24 hours every day and coverage spans worldwide.
Trimble's premier correction service, CenterPoint RTX, is the most accurate and easy-to-use solution available on the market – and comes at a reasonable price point for the quick return on investment. This service gives farmers the best of both worlds – the accuracy of a RTK correction without the hassle and extra expense of additional hardware. It's all delivered via satellite signal and is always available so a farmer doesn't have to rely on a sometimes unreliable radio, cell or internet signal.
Simply put, Trimble's RTX correction services provide precise point positioning anywhere on the farm and without limitations such as radio and cellular coverage. When it comes to farmers, this makes life easier, thereby making work easier—especially when precision is essential and time is of the essence, like during planting, spraying and harvesting.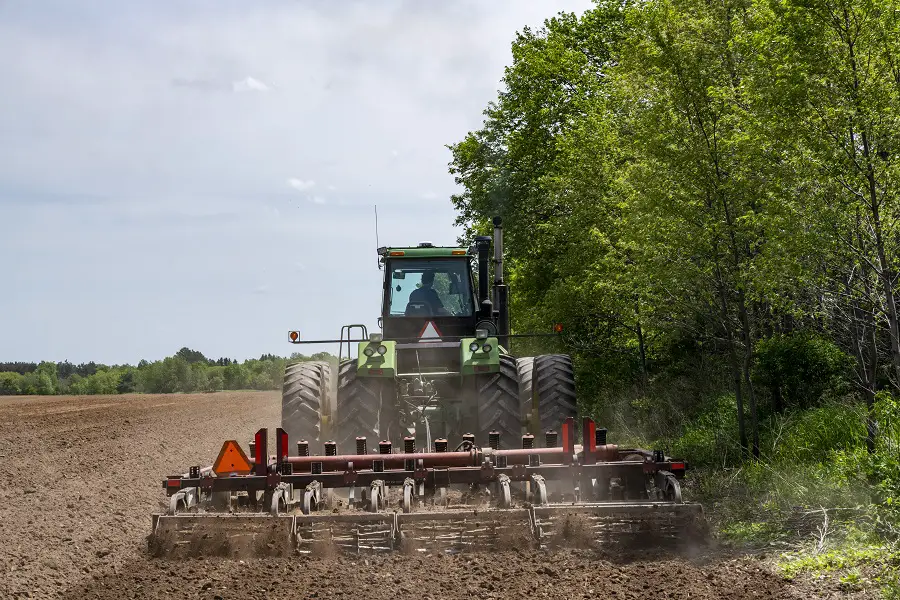 The Time and Place for Broad Accuracy
For applications where centimeter-level accuracy isn't as high of a priority, Trimble RangePoint RTX and ViewPoint RTX give additional correction service options.
Pass-to-pass value generally tells a farmer what overlap a planter or any farm equipment has as it drives two passes located next to each other. Smaller pass-to-pass values ensure less over planting and crop damage, which results in more yield and more savings for the business.
Relative accuracy is often associated with economical solutions and relates to short-term repeatability at the time of operation. This means that, for a certain period of time, the pass-to-pass overlap is small but increases over time, as the farmer spends time operating in the field. It may work well for mapping, and other broadcast applications where coverage is the objective; otherwise the fluctuating accuracy can cause missed productivity.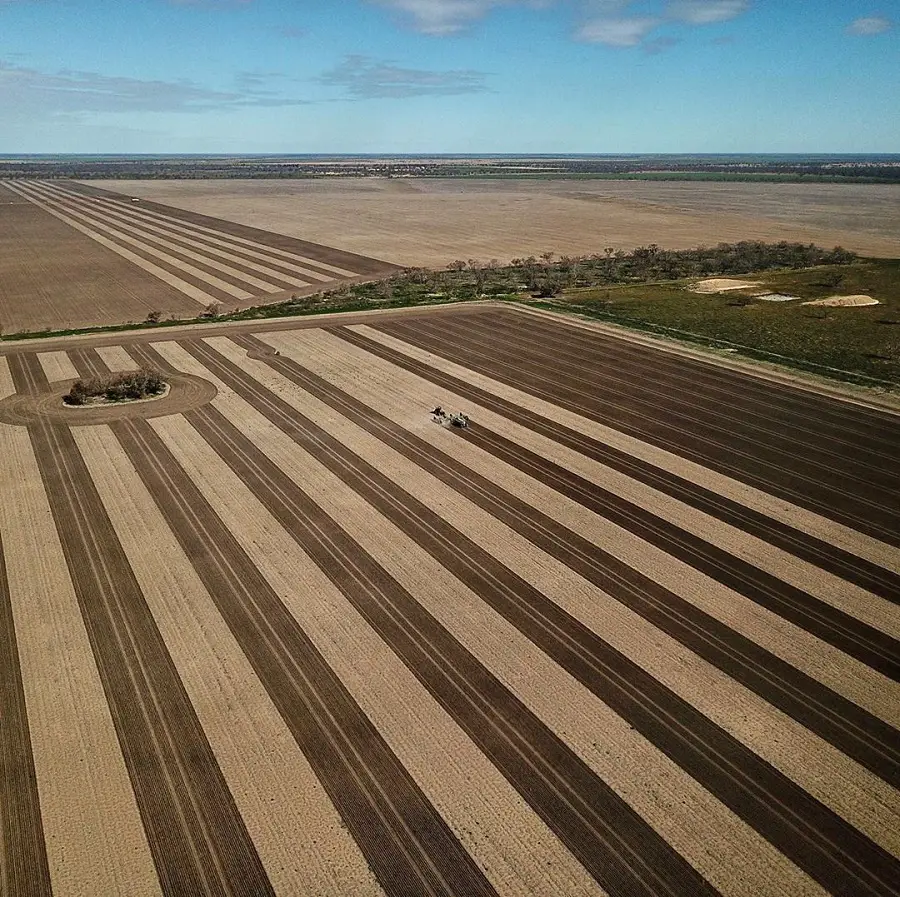 Year-to-year accuracy is of concern when working with control traffic farming, strip-till or just aligning planting with all following applications to minimize crop damage and maximize the yield. These applications require better accuracy than the accuracy generated from raw GNSS positioning. As indicated before, GNSS positioning is highly dynamic with great opportunity for error and needs correction through correction signals for year-to-year operations.
Looking at more economical solutions means that the accuracy decreases. The services are still accurate, just not quite as precise and are ideal for a range of broad acre applications. Trimble RangePoint RTX and Trimble ViewPoint RTX hold equipment to 6-inch and 12-inch pass-to-pass accuracy respectively – or about the width of a tire between passing swaths, resulting in effective coverage without reduced gaps or overlaps.
All in all, the easiest way to choose which correction service is right for a farm is deciding the accuracy level needed that will deliver the desired return on investment, the location and environmental factors of the farm, and the cost (and hassle!) a farmer is willing to endure configuring and maintaining hardware. Where VRS and RTK rely on nearby base stations and cellular or radio service, Trimble CenterPoint RTX offers the less than one inch year-to-year accuracy of RTK without the need of extra hardware. The correction is delivered to the GNSS receiver on the cab via satellite, much like a TV at home or music service in a car.
How GNSS Factors Into Other Precision Ag Applications
You may be thinking – so how do GNSS and corrections relay into the rest of precision agriculture? Without precise positioning, there really is no precision agriculture. Corrections impact steering, guidance, variable rate/prescription mapping, data management and act as a critical component to delivering greater levels of efficiency and automation on the farm. GNSS-based corrections represent a key foundational element to precision agriculture. Without corrections, there will always be a crucial piece missing in order to get to the best returns on the farm – which, after all, is the whole goal of precision farming – right? 
Understanding that farmers are especially stretched thin with current resource and environmental constraints, Trimble's mission is to make precision agriculture easier and help farmers achieve better accuracy – therefore reducing input costs and increasing yields. Efficiency is possible with the foundation of high accuracy from GNSS correction services.
---
Also Read –
Geospatial Technologies for Sustainable Agriculture Development