ICPECDM '14 – International Conference on Challenges in Disaster Management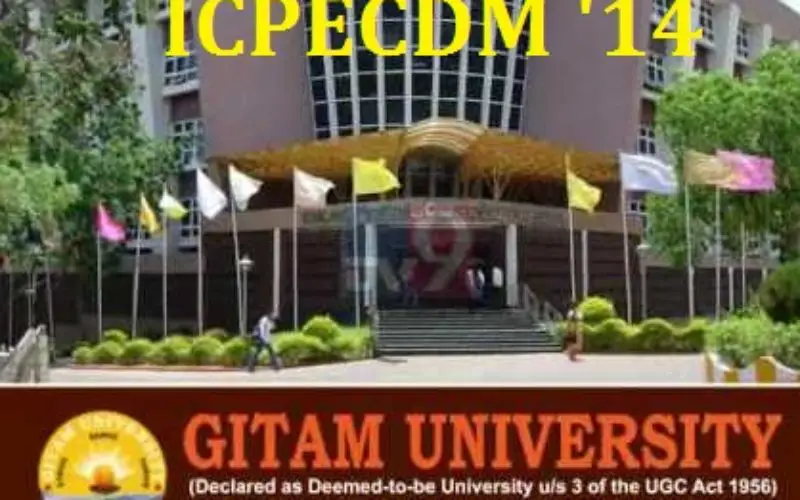 ICPECDM '14 – International Conference on Professional Engineers:  Challenges in Disaster Management
Sponsored by TEQIP-II SC 1.2
18th-19th December 2014
India is one of the most disaster prone countries of the world. It has faced some of the world's most severe floods, cyclones, fire accidents and earthquakes. Poor land use planning and inconsistent emergency management systems lead to vulnerability to floods, cyclones, earthquake and landslides.
About the Conference:
Disasters result in crippling economic losses and human tragedy, hampering development wherever and whenever they occur. Due to recent rapid urbanization in developing countries, many people reside in buildings and areas that are vulnerable to disasters. Disasters that strike in developing countries can severely impair efforts to alleviate poverty.
In order to reduce the effects of disasters, and human losses in particular, proactive disaster management should be adopted. Many engineering challenges are involved in meeting this need. In recent times, there has been a paradigm shift and India is becoming more proactive with emphasis on disaster preparedness.
In order to enhance the capacity of professionals to cope with engineering challenges in Disaster Management, the Department of Civil Engineering is organizing International Conference on Engineering Challenges in Disaster Management (ICPECDM '14). The main objective of this two day International Conference is to share knowledge and experience from various parts of the world with respect to the best practices and latest techniques in Engineering the before and after effects of Disaster. This Conference provides a single platform for academicians, researchers, professionals and policy makers to meet, discuss and share their experiences under one roof about the Management of Disaster and thereby address the challenges posed today and tomorrow.
Conference Themes:
Natural Disasters : Geological, Earth Quakes and Landslides. Floods, storm surge and Cyclones, Fir
Man made Disasters :Fire, Chemcial, Nuclear, Biological and terrorist actions
Preparedness for disaster.
Disaster prevention and mitigation
Assessment of the severity or magnitude of effects of disasters.
Disasters Climate change and Environmental Impact
Remote sensing and GIS technology.
Simulation models.
Reduction of risk of any disaster
Rehabilitation and reconstruction.
Information management.
Case studies.
Innovative solutions.
Important Deadlines:
Submission of Abstracts (300 words) : : 15th July 2014
Intimation of acceptance of abstracts: : 15th August 2014
Submission of full text : : 15th November 2014
Intimation of acceptance of papers : : 25th November 2014