India, Afghanistan to Cooperate in Space Technology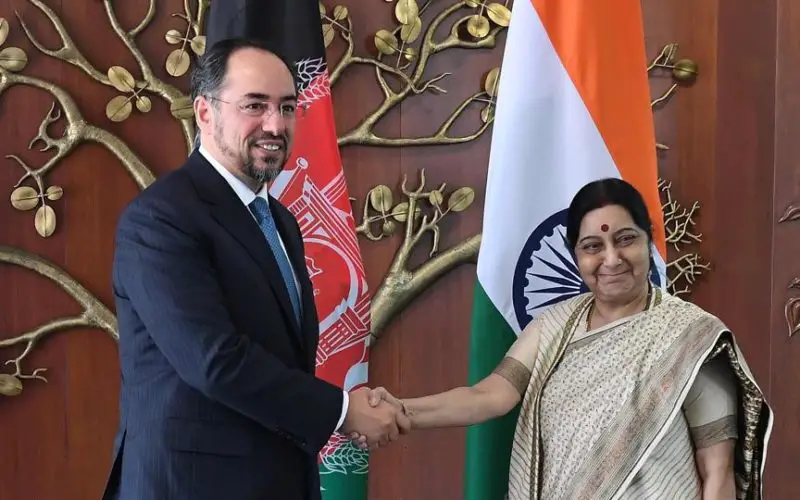 India will widen cooperation with Afghanistan in space technology by extending assistance in remote sensing, a joint statement after the 2nd Strategic Partnership Council Meeting between two nations said.
India also welcomed Afghanistan's participation in the South Asia Satellite (SAS) project, a gift from New Delhi to its neighbours, as the two sides exchanged an Orbit Frequency Coordination Agreement on the project.
Except for Pakistan, all South Asian countries have participated in the satellite project, which was launched in May this year.
As a part of the 2nd Strategic Partnership Council Meeting, external affairs minister Sushma Swaraj and her Afghan counterpart Salahuddin Rabbani held talks on wide-ranging topics.
It was decided to implement 500 scholarships for graduate studies in India for the next-of-kin of martyrs of the Afghan National Defence and Security Forces from the Academic year 2018-19, and expand the medical assistance for Afghan National Army personnel.
The Foreign Service Institute of India would also organise a workshop for Afghan diplomats in December 2017, including in consular matters.
The two sides agreed to further cooperation in strengthening of the Afghan National Agricultural Sciences and Technology University in Kandahar as an agricultural university.
The two sides also welcomed the establishment of the Air Cargo Corridor between Kabul and Kandahar with New Delhi in June 2017.
"It was agreed to expand it to include other cities in Afghanistan and India as well as to increase the frequency of the cargo flights between the two countries," the statement added.
The air cargo flights has given Afghan farmers a direct access to Indian markets.