'KISAN' Mobile App for Dissemination of Agromet Advisory Services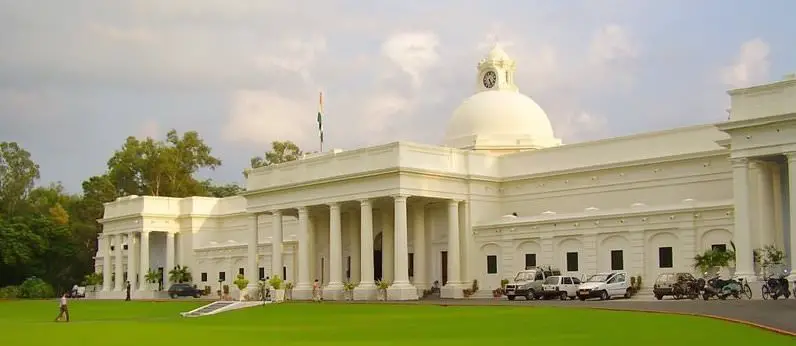 IIT Roorkee under Gramin Krishi Mausam Sewa (GKMS) project has launched the 'KISAN' mobile app for dissemination of Agromet Advisory Services. IIT Roorkee held a regional farmers' awareness programme as part of the Gramin Krishi Mausam Sewa (GKMS) project and as part of the 'Azadi ka Amrit Mahotsav' series.
Agromet advisory services give a unique set of inputs to farmers in the form of advisories that can significantly improve agriculture productivity by maximising the benefits of favourable weather while minimising the negative effects of unfavourable weather.
'KISAN' mobile app is launched for easy access to these services for farmers on their mobile phones. The app is able to meet the meteorological needs of the farmers.
---
Also, Read – Mobile App to Boost the Cardamom Growth and Help Farmers with Site-specific Recommendations
---
Every Tuesday and Friday, the AMFU Roorkee distributes block-level weather forecasts and weather-based Agromet Advisory Bulletins to farmers in all six blocks in the Haridwar district. Through the 'Kisan' App, farmers may now readily view these bulletins on their mobile phones. The special feature of the 'KISAN' App is that the weather forecast and advisory bulletin will be displayed only for the block selected by the farmer.
The 'KISAN' mobile app will be updated from time to time as per the user's requirements so that the purpose of the farmers of the region can be solved.
---
Also, Read – Satellite-Based Crop Health Monitoring System to Help Farmers
---
Dr. Khushboo Mirza, Senior Scientist, Regional Remote Sensing Centre (RRSC), National Remote Sensing Centre (NRSC), Indian Space Research Organization (ISRO), New Delhi has developed the 'KISAN' app under the guidance of Dr. C S Jha, Outstanding Scientist and Chief General Manager at RRSC, NRSC, ISRO, Hyderabad.
"IIT Roorkee is actively interested in working with farmers for the adoption of better agricultural practices by harnessing the benefits of contemporary technology," stated Prof. A K Chaturvedi, Director, IIT Roorkee. This is a minor step toward assisting farmers in utilizing the most up-to-date technologies to reduce the risk associated with agriculture.
Source – ANI