World Bank Has Chosen UAV for Innovative Local Mapping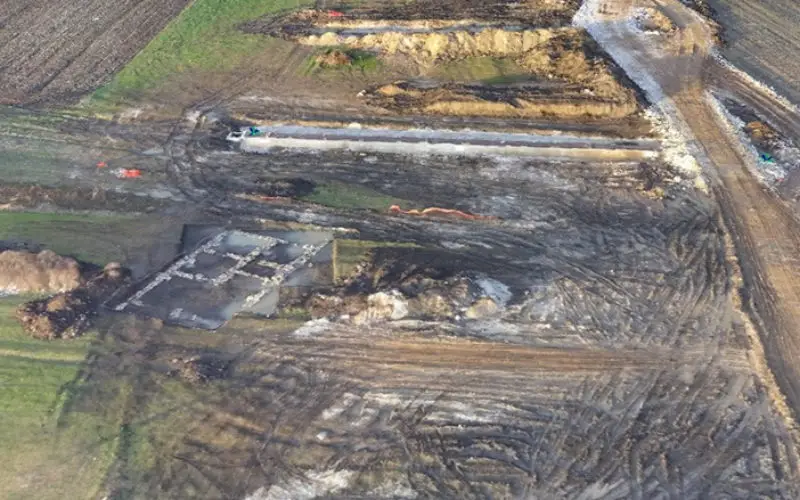 The World Bank is implementing a $12 million Real Estate and Cadastre Project to assist the government in producing a national cadastre system and geospatial data infrastructure.
The team has begun to use new technology and methods to improve the effectiveness of the project. Unmanned Aerial Vehicles (UAVs), more commonly known as drones, have come to the rescue. These commercial drones are small and feather-light. They offer a turnaround mapping service from planning to the product in a matter of days or weeks rather than months or a year and at a fraction of the cost of conventional aerial surveying using manned aircraft.
The World Bank's Innovation Labs in the Leadership, Learning, and Innovation vice presidency owns a "Sensefly eBee fixed-wing UAV" to pilot its usage in World Bank projects.
Kathrine Kelm, senior land administration specialist from the World Bank Group's Global Land and Geospatial unit had been working on land management in Kosovo and was looking for a way to make her work there more effective. Her team had already piloted the use of drones for cadastral mapping in Albania in 2014 but were looking to scale up the work to operational value. Along with Dr. Bruno Sanchez Andrade Nuno, data scientist with Innovation Labs, and an international team of expert consultants, the team strategized together to improve the identification of land plots using drones.
Dr. Murat Meha, General Director of the Kosovo Cadastral Agency said:
" The field recording with UAV technology was a new and special experience for our experts and management. With this technology, the process of cadaster reconstruction in the Republic of Kosovo could be finalized faster and with lower costs in the future. Therefore, we would like to thank World Bank for supporting KCA with this pilot project in order to test the innovative approaches for the cadastre development in the Republic of Kosovo and beyond.  "
The drone flies at around 100 meters above the ground, and always within contact and remote control. The resulting product has a high resolution of around three centimetres per pixel. This new approach significantly reduces the cost and time for high-quality cadastral mapping activities and empowers local communities to participate in the process.
Source: World Bank