Leica Geosystems Multipurpose Mobile Mapping Platform Increases Smart City Applications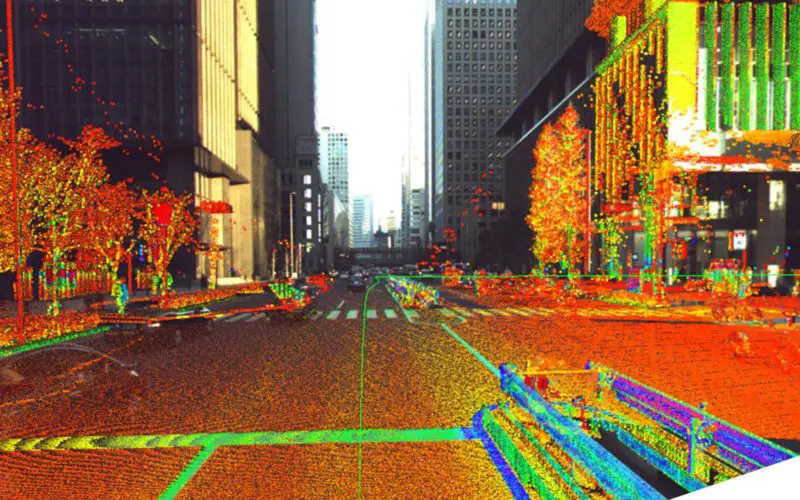 Leica Pegasus:Two Ultimate enables professional 360-degree seamless imagery
Heerbrugg, Switzerland, February 06, 2018 – Leica Geosystems, industry leader of measurement technology, released today the new Leica Pegasus:Two Ultimate, an upgrade to its current mobile mapping platform bringing higher quality digital reality capture to the market.
Users can service new market segments, including Smart City applications by digitising road and rail infrastructures while expanding into new markets in support of autonomous vehicles, with seamless 360 and higher resolution imagery, and increased expansion ports for additional sensors. To enable faster processing back at the office, a removable SSD drive has been added.
"We are proud to be the first customer to purchase the Pegasus:Two Ultimate," said Mr. Tooru Yasuda
CTO of Pacific Consultants Japan. "As primarily a consulting company and not a surveying company, the Pegasus:Two Ultimate provides the perfect balance of imagery and 3D measurements to allow us to easily expand our services in Japan."

Efficient, higher quality capture available from any web browser
The new Pegasus:Two Ultimate removes the need for complicated six camera stitching by incorporating two back-to-back cameras creating a 24 Mpix 360-degree image calibrated to the LiDAR profiler – enabling digital reality captures forward and backward from automobile, train or boat. A high dynamic range is made possible by a large sensor to pixel ratio, allowing capture in a varity of lighting conditions and vehicle speeds.
Time savings are further increased with an industrial, yet removable, USB 3.0 hard drive, enabling the user to save the data directly on the removal drive and connect seamlessly to any PC or server with a USB 3.0 interface. Photogrammetry is improved with the increased side camera resolution from four to 12 mega pixels and on-board JPEG compression.
With the new mobile mapping platform also comes new mobile mapping software. The Leica Pegasus Webviewer is an online platform that visualises all captured data from any browser. Stored completely in the cloud, users can access and share the data at anytime from anywhere to enabling faster invoicing of services.
"We are driven by finding ways to make our customers more productive, and, therefore, more profitable. With the Pegasus:Two Ultimate, we continue with that mission," said Stuart Woods, Leica Geosystems vice-president of Mobile Mapping. "With our new 360-degree camera and additional four sensor ports, our customers can move from servicing one segment to bringing their skills and expertise to many segments. This increases their ROI and demand across a wide range of possible applications. All the while, we remain dedicated to existing customers by offering an upgrade path and extending the service life of their initial investments."
For more information about the Leica Pegasus:Two Ulimtate, please visit https://leica-geosystems.com/products/mobile-sensor-platforms/capture-platforms/leica-pegasus_two-ultimate.
Leica Geosystems – when it has to be right
Revolutionising the world of measurement and survey for nearly 200 years, Leica Geosystems is the industry leader in measurement and information technologies. We create complete solutions for professionals across the planet. Known for innovative product and solution development, professionals in a diverse mix of industries, such as surveying and engineering, building and heavy construction, safety and security, and power and plant trust Leica Geosystems for all their geospatial needs. With precise and accurate instruments, sophisticated software, and trusted services, Leica Geosystems delivers value every day to those shaping the future of our world.
Leica Geosystems is part of Hexagon (Nasdaq Stockholm: HEXA B; hexagon.com), a leading global provider of information technology solutions that drive productivity and quality across geospatial and industrial landscapes.
Contact:
Communications Team
Leica Geosystems AG
CH-9435 Heerbrugg
Switzerland
Tel: +41 71 727 3534
media@leica-geosystems.com