Leica Geosystems Smart Antenna Provides Superior Performance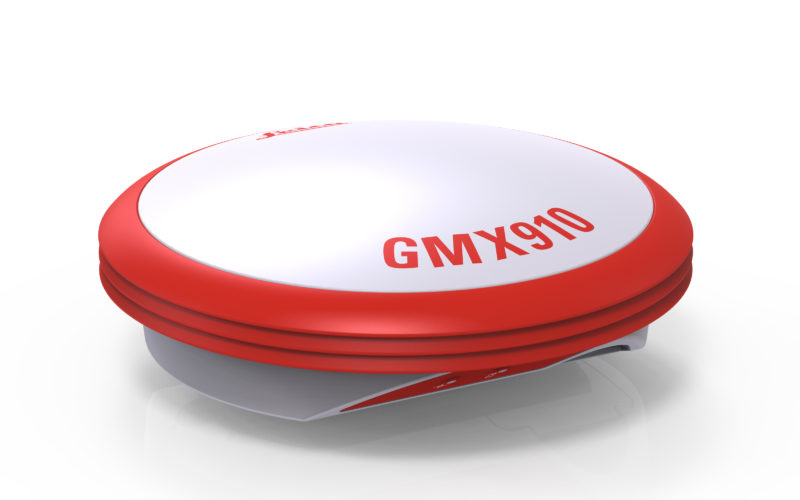 Static, long term projects requiring a high number of sensors now have a new affordable smart antenna. This same device can also enable dynamic monitoring with up to 10 Hz data streaming and advanced multi-frequency, multi-constellation tracking. Starting with the basic GPS single frequency receiver and adding multiple upgradable options, this antenna fits the needs of diverse monitoring projects.
Future-proof solution from a single provider
Part of Leica Geosystems' cutting-edge GNSS technology, the antenna supports multiple GNSS satellite systems and signals. Tracking up to 555 channels, this antenna anticipates the future and is ready for ongoing changes in GNSS technology.
The smart antenna is also fully integrated in the Leica GeoMoS deformation monitoring solution and seamlessly connects to Leica GNSS Spider offering high quality GNSS processing results.
Compact, robust and hassle-free
The highest reliability of data streaming is easily achieved by simply plugging a cable into this smart antenna.
An IP67 rating against dust and water, extended temperature ranges and low power consumption enables installation of the device in remote areas and severe conditions. With easy configuration and usability, the compact antenna can be setup anywhere – intuitively and hassle-free.
Michael Rutschmann, senior product manager at Leica Geosystems explains, "Leica GMX910 adapts perfectly to a wide range of GNSS monitoring applications, from complex man-made to natural structures. The smallest movements of bridges, dams or high-rise buildings are detected in real-time."
For additional information on the Leica GMX910 smart antenna: http://leica-geosystems.com/GMX910
Leica Geosystems – when it has to be right Revolutionising the world of measurement and survey for nearly 200 years, Leica Geosystems creates complete solutions for professionals across the planet. Known for premium products and innovative solution development, professionals in a diverse mix of industries, such as aerospace and defence, safety and security, construction, and manufacturing, trust Leica Geosystems for all their geospatial needs. With precise and accurate instruments, sophisticated software, and dependable services, Leica Geosystems delivers value every day to those shaping the future of our world. Leica Geosystems is part of Hexagon (Nasdaq Stockholm: HEXA B; hexagon.com), a leading global provider of information technologies that drive quality and productivity improvements across geospatial and industrial enterprise applications.